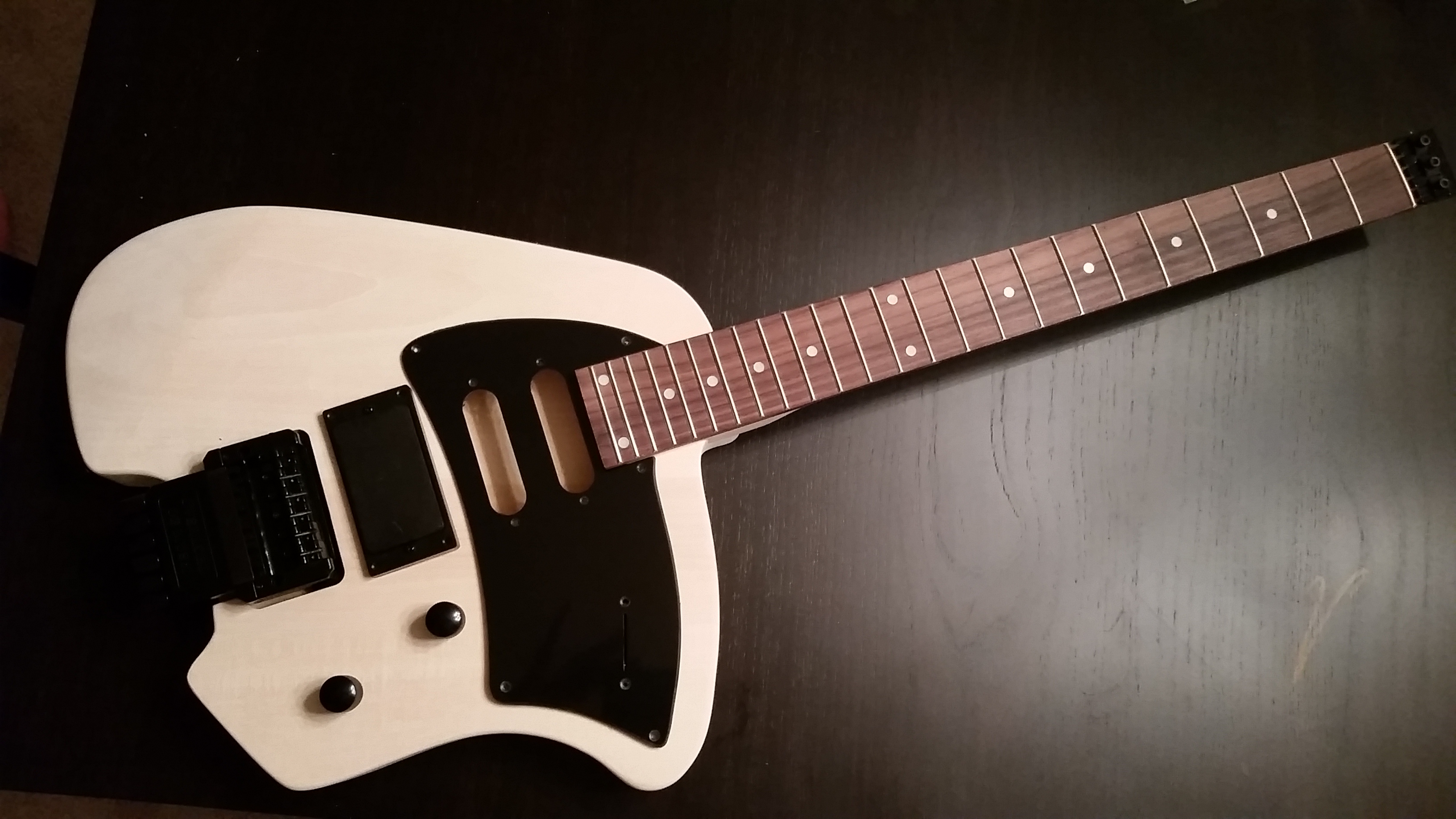 The kit with the hardware laid in place
A few months ago I discovered that Alibaba distributes guitar kits for many, many, many different types popular guitars. Of course these are all Chinese knock-offs of the real thing, but they only cost a fraction of the real thing. I was leaning towards getting a Less Paul kit, but a good friend talked me into getting a Klein instead (he got one as well). For example an authentic Klein (when the company was still in business) would sell for between $2-3K (in early 2000 dollars). Currently on ebay they sell for between $5-10k. I had the pleasure of playing two different Kleins while I was in college and they are simply amazing instruments; worth every penny. However, I'm not in a position to justify that kind of money for a guitar.
….but for $89

….$200 shipped.
….errrrrmmmm
….how do you say no?!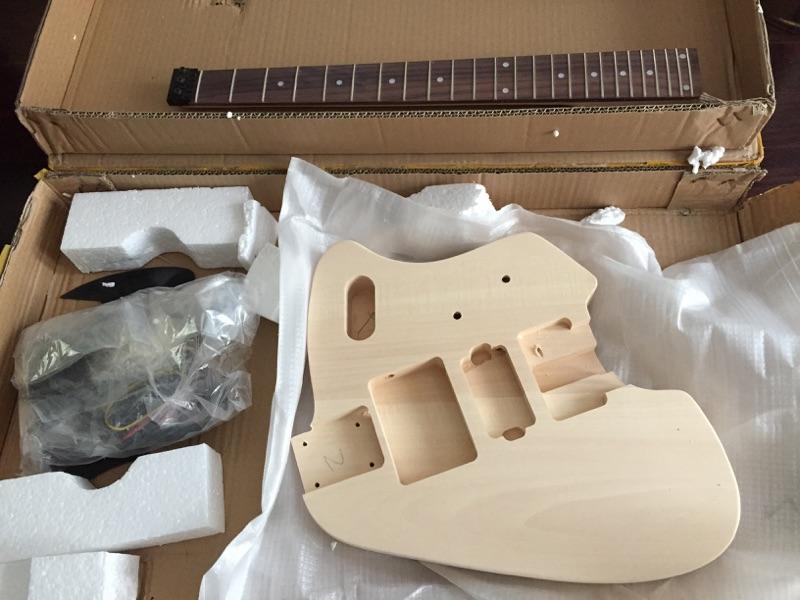 Very well packed!
Long story short, the kits were manufactured, shipped, and arrived in about six weeks. The body looked fresh off the CNC machine, and didn't have any of the comfort contours (think strat vs tele) that Kleins have. Step number one was to add the forearm and tummy cuts. There are some good videos on youtube that show how to do this by hand. I picked up a couple wood rasps, files, and assorted sand paper grits to help with add the contours.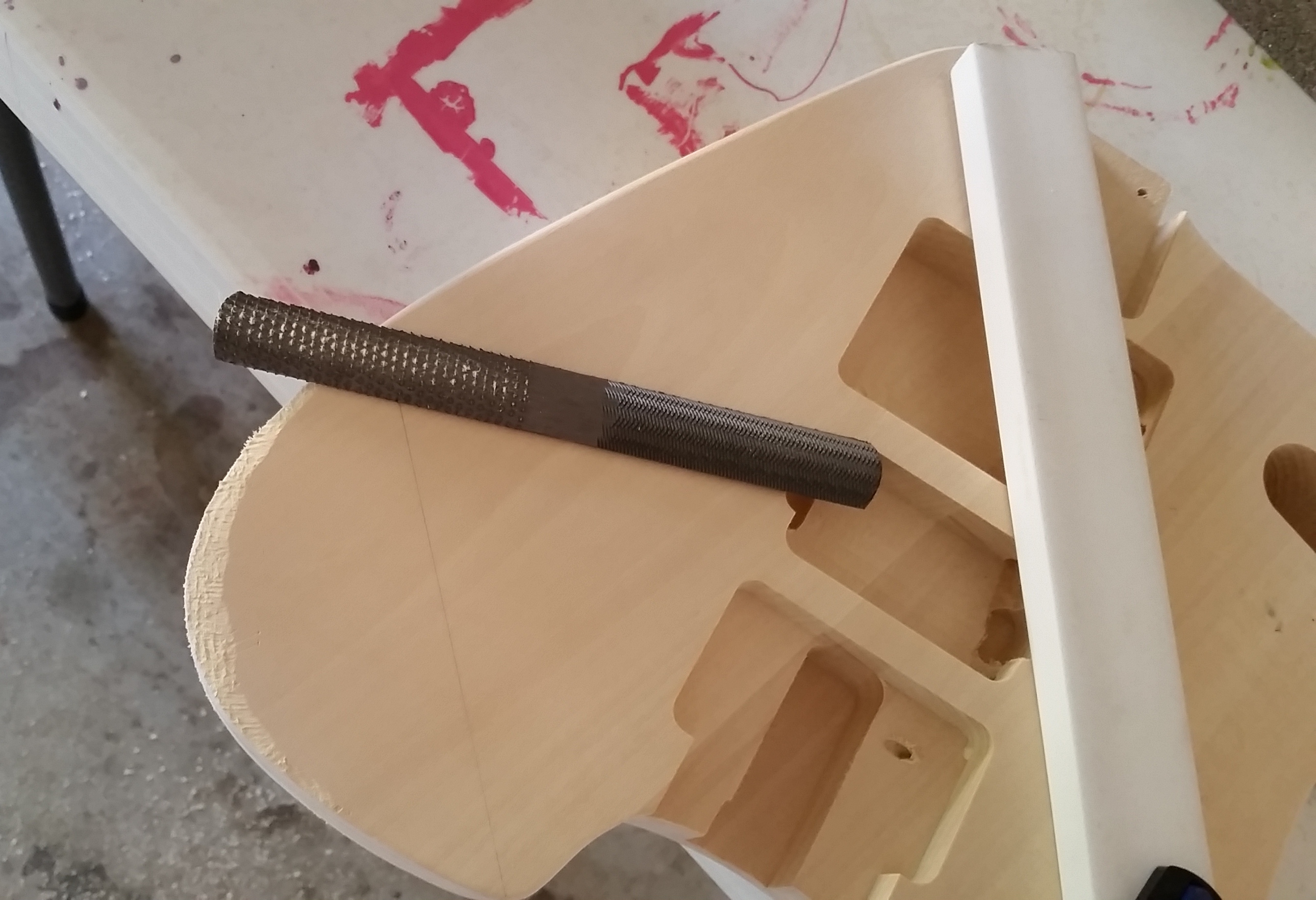 Yikes! No turning back now.
Starting to take shape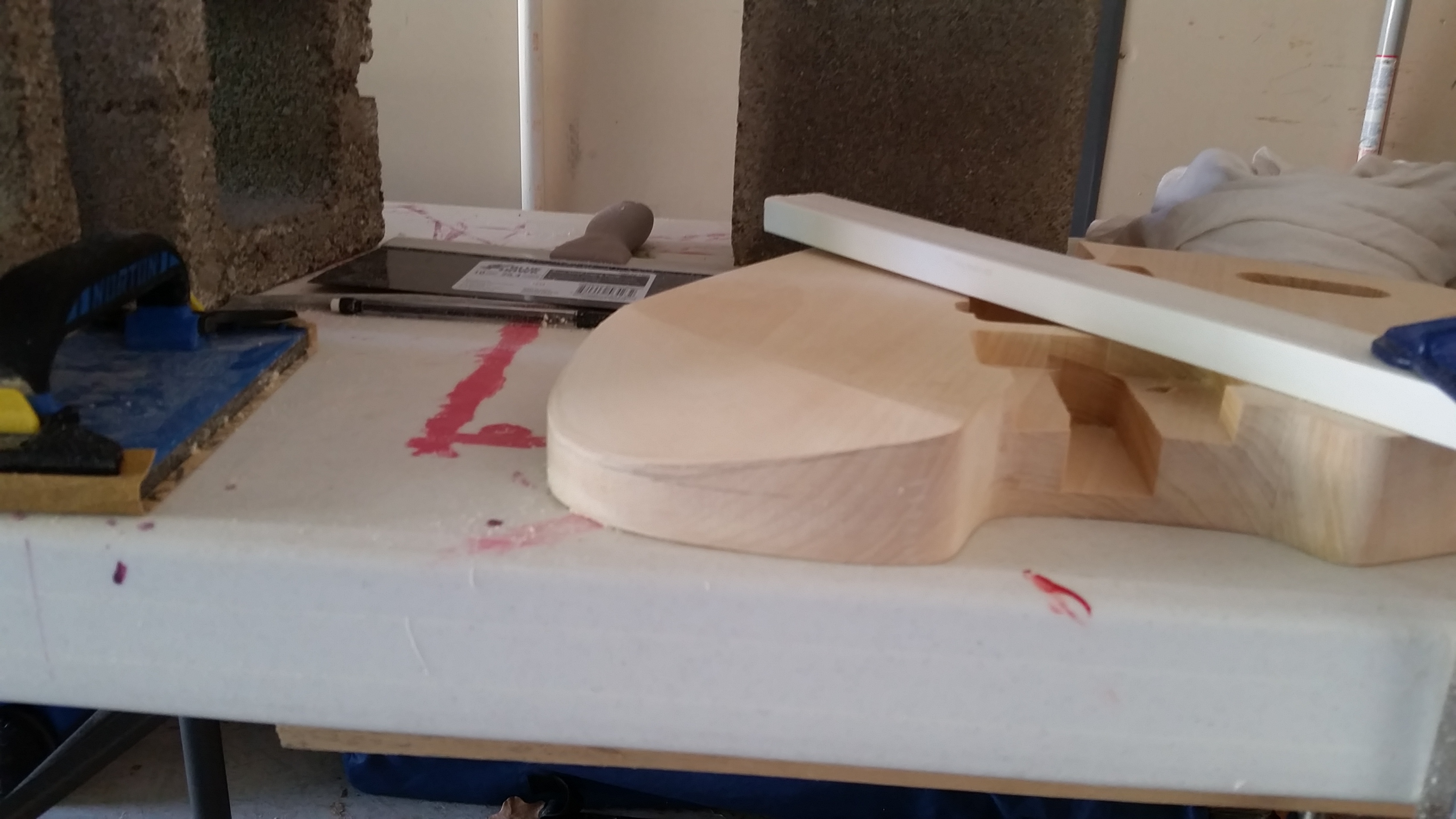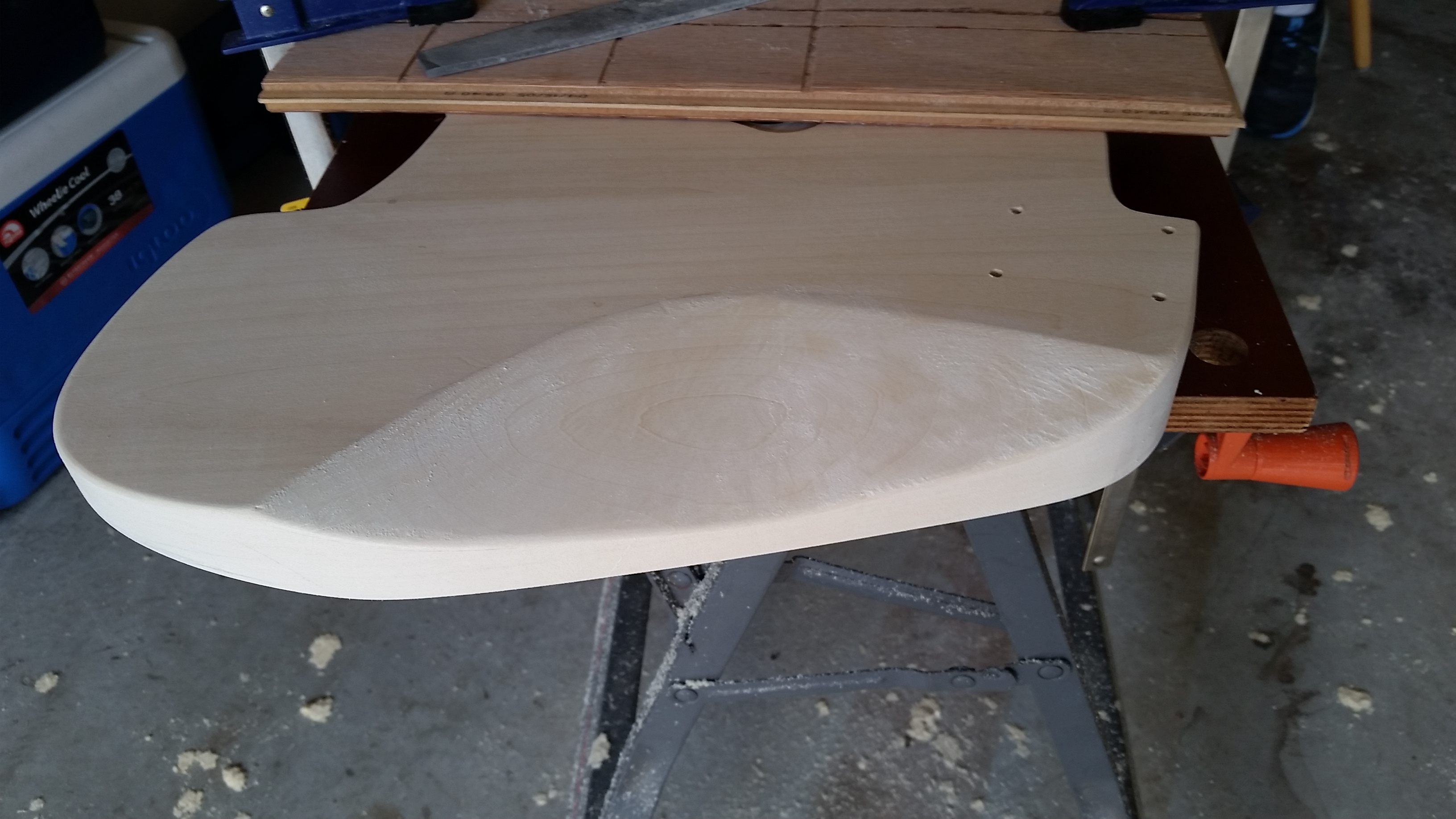 Tummy cut!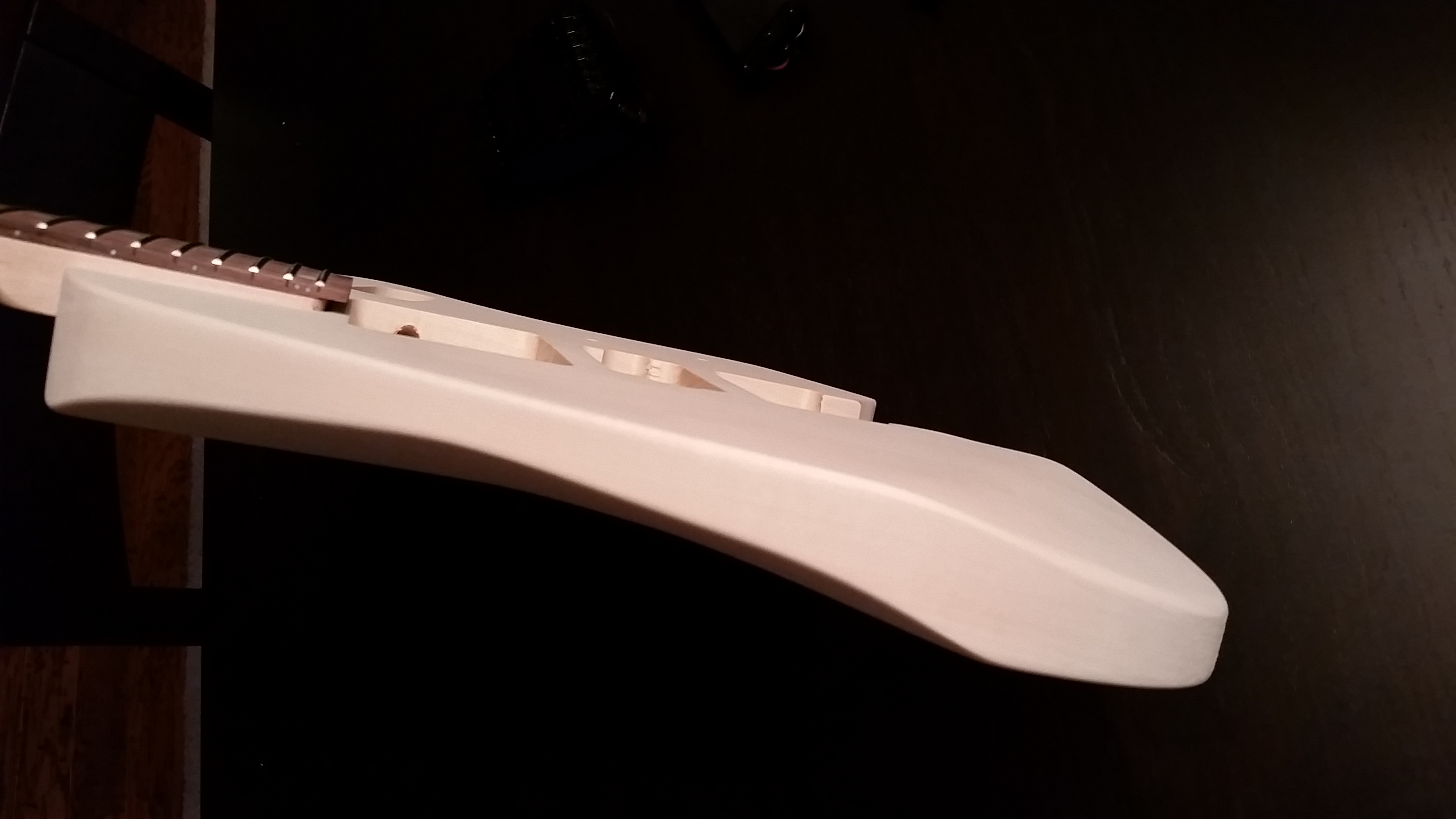 Definitely not perfect, but with the contours the guitar just melts info you and feels very natural.
The last thing I did on day one was to check for alignment with the neck and bridge. I set the neck in the pocket and placed the bridge on the guitar. I then added the two E strings did not tune it anywhere close to pitch. I pulled the strings tight enough to see that the neck will install straight with no further modifications needed.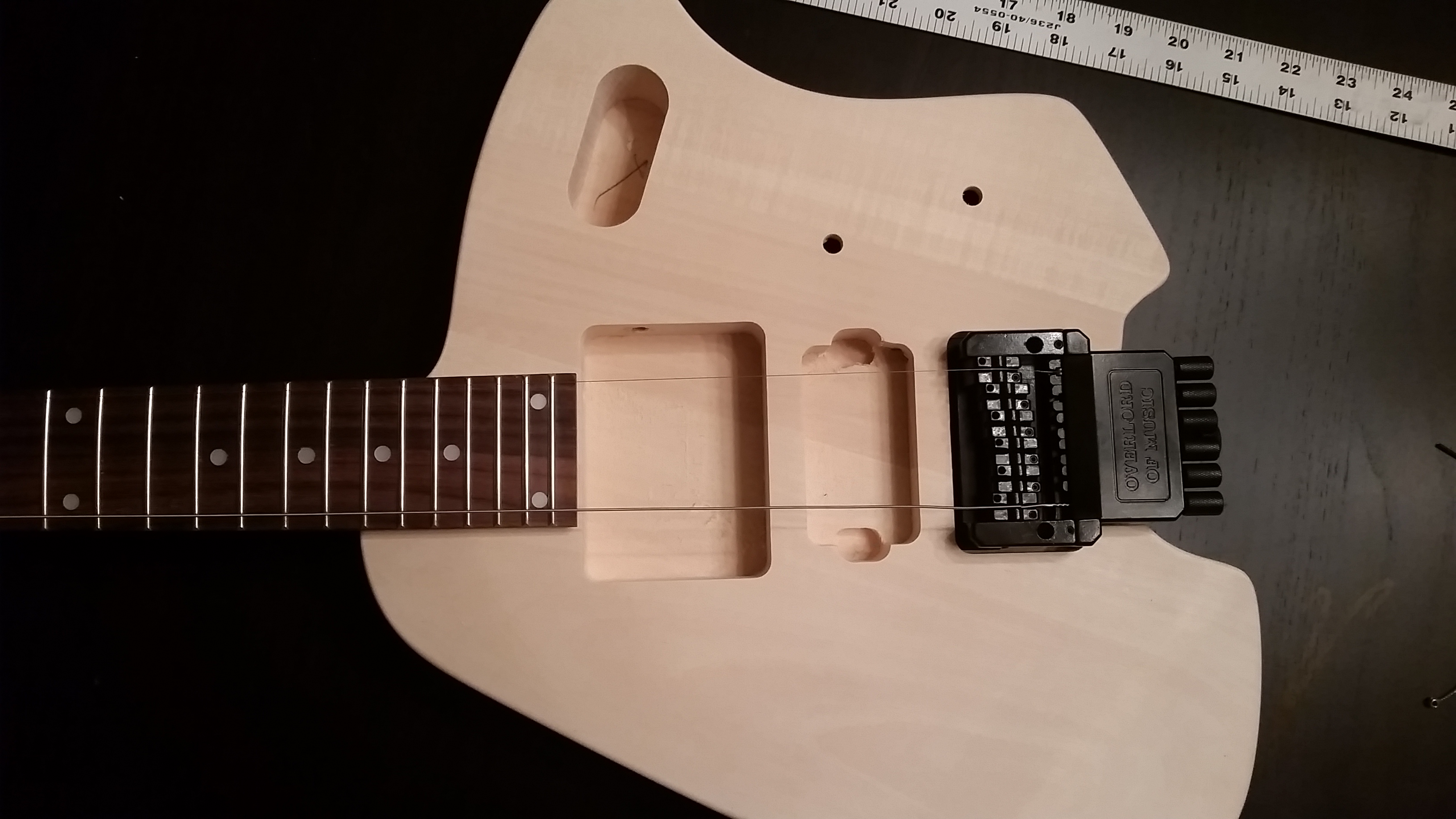 My impressions after one day of working on the kit are quite positive. I still can't believe how close this is to a real Klein. So far the only issues I see are a high fret and most  of the hardware is sub-par. ….but I figured that would be the case going in on this.