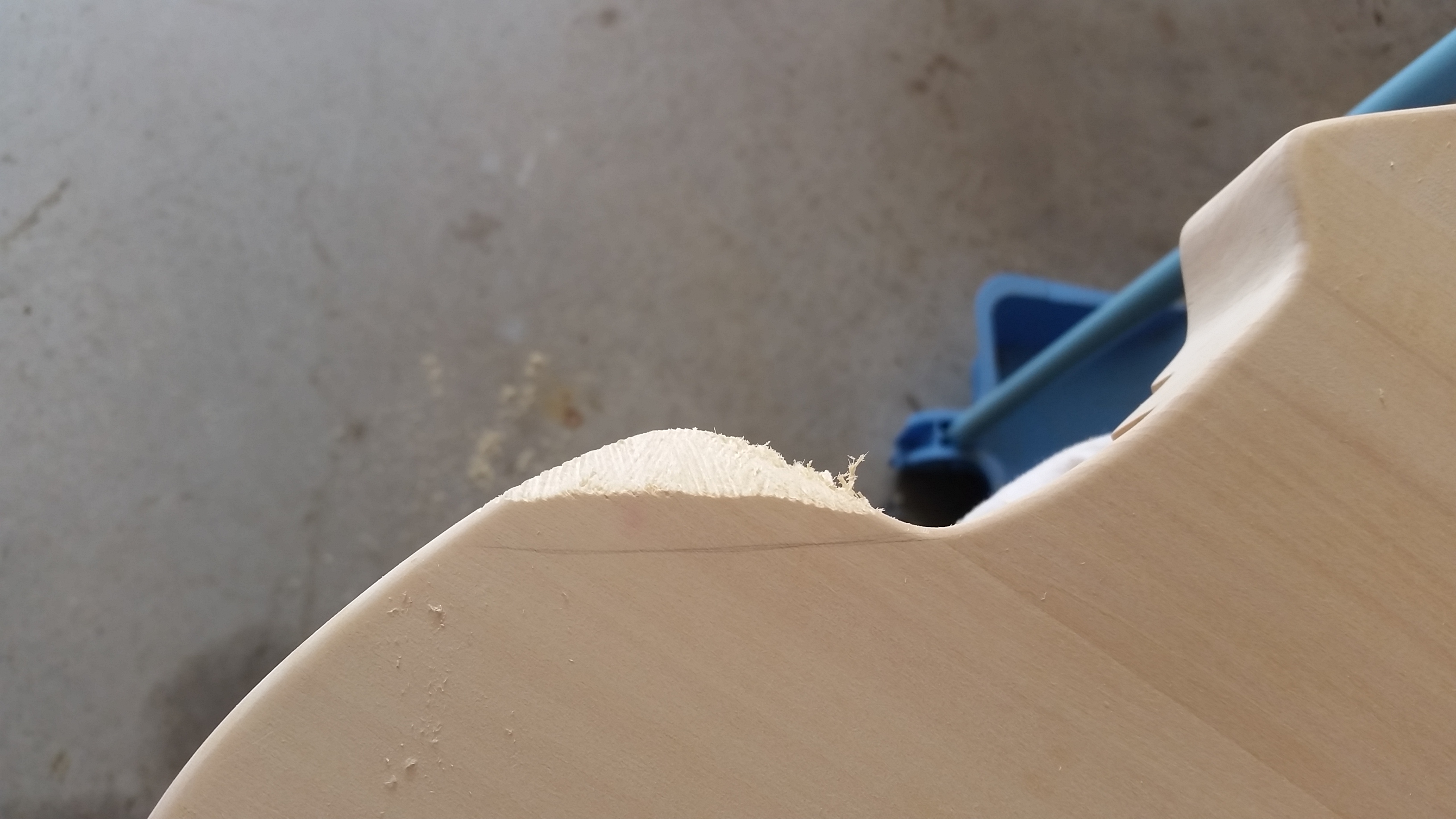 Opps. I forgot about the contour for the strap button! Luckily this one is quite simple compared to the last ones I did.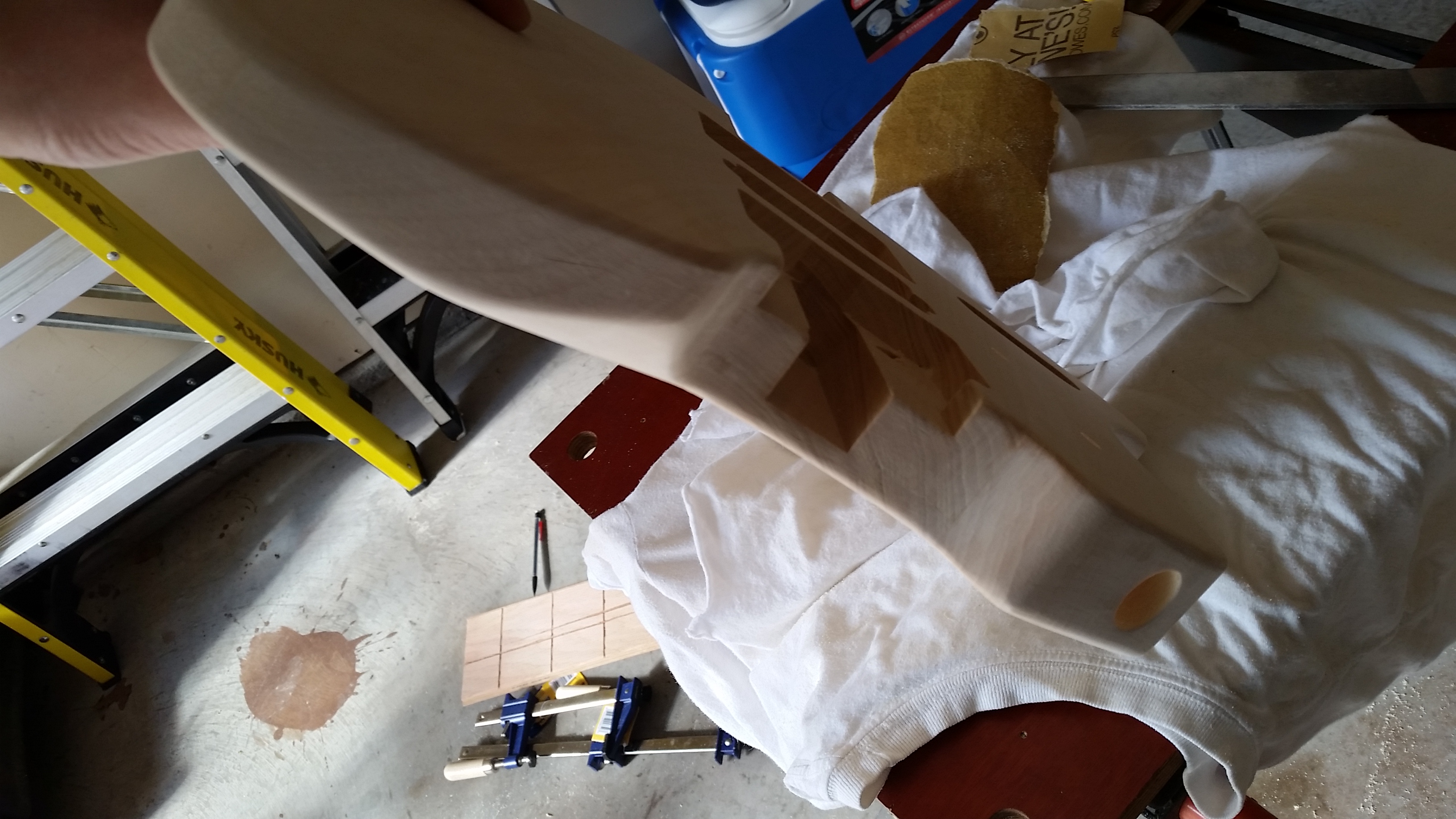 There we go
I think it came out quite nice. Now it's ready for a good sanding and finish.
After far too much inner-dialog, I've decided to go with a transparent white finish.  The original model BF-96's came in white or black and had Seymour Duncan '59 (bridge) and Jazz (neck) humbuckers. They also had an option for an Alnico II Pro in the middle as well as Joe Barden pickups for more $$. While the kit comes with some generic, unlabeled pickups, I cashed in some Amazon giftcards for Duncan '59 & Jazz pickups, but I opted for a Dimarzio Area 61 in for the middle position. Another challenge is the included pickguard is one of the worst pickgaurds I've ever seen. It looks like it was cut by hand, with safety scissors, by a small child.  The only place I've found that sells Klein pickguards is here. I'm actually in the process of sending them the one I have so they can make a "good" one. Unfortunately that is going to take a while, but I need the time on for the finish work.