The Dallas World Aquarium used to be the best place in the country to see bull sharks.
Unfortunately, a few years back they were replaced with brown sharks so the tank could "sustain more diverse life". <tangent> Frankly I could care less about seeing little turtles swim with sharks. I'd much rather see the biggest, most badass sharks out there. </tangent> Actually one of the turtles in their tank is missing a flipper. hmmmmmm, I wonder if …….never mind ….I digress.
Bull sharks are *the* baddest shark out there that can survive in captivity. They're a fascinating species because they can survive in both salt and fresh water. At the same time they're horrifying because they're aggressive, hunt in shallow waters, and they can be found in places you wouldn't expect like the Mississippi Rivers, even as far north as Illinois.
I've wanted to visit the Oklahoma Aquarium for a while now, and we had a chance to sneak up to Tulsa over the Christmas break. They have the largest bull shark exhibit in the country; fifteen bull sharks!!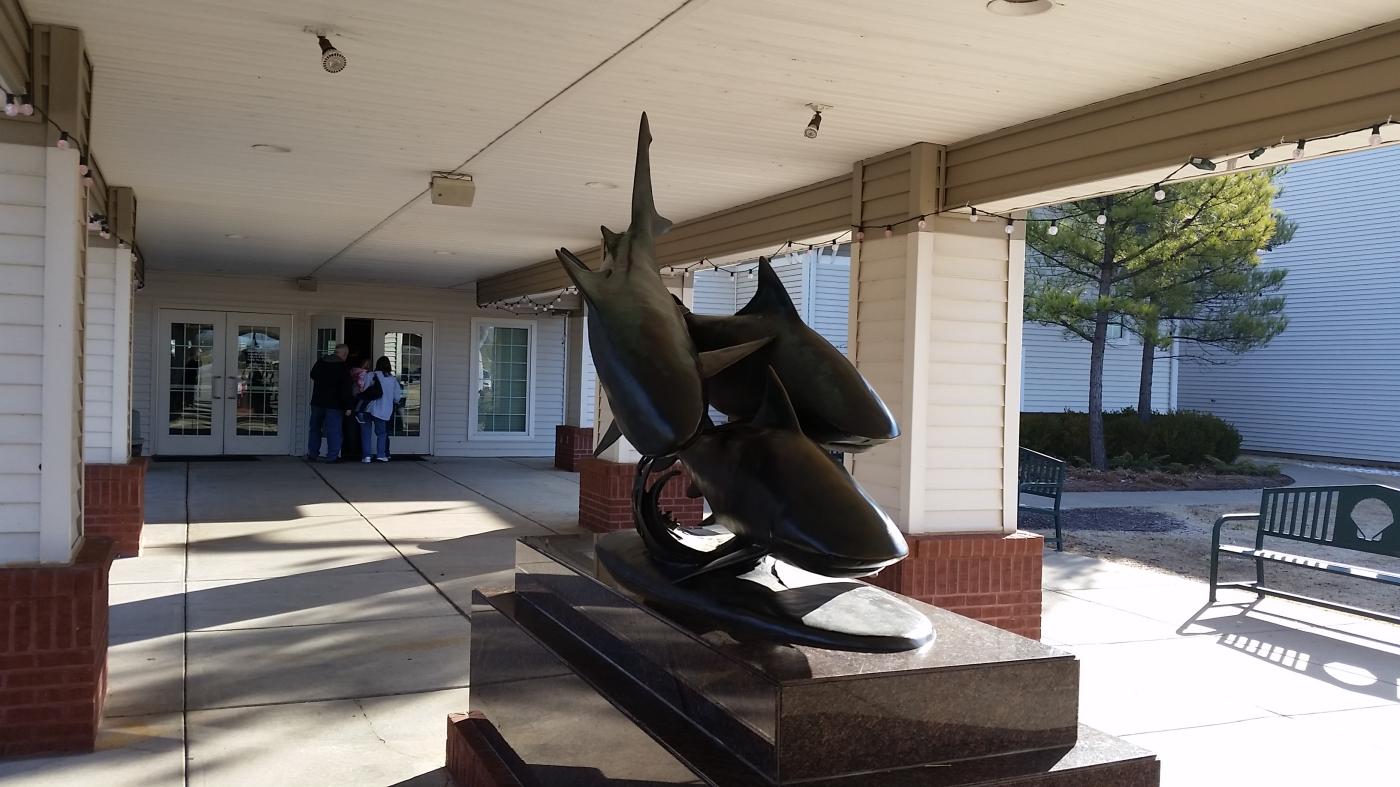 A nice sculpture at the entrance of the aquarium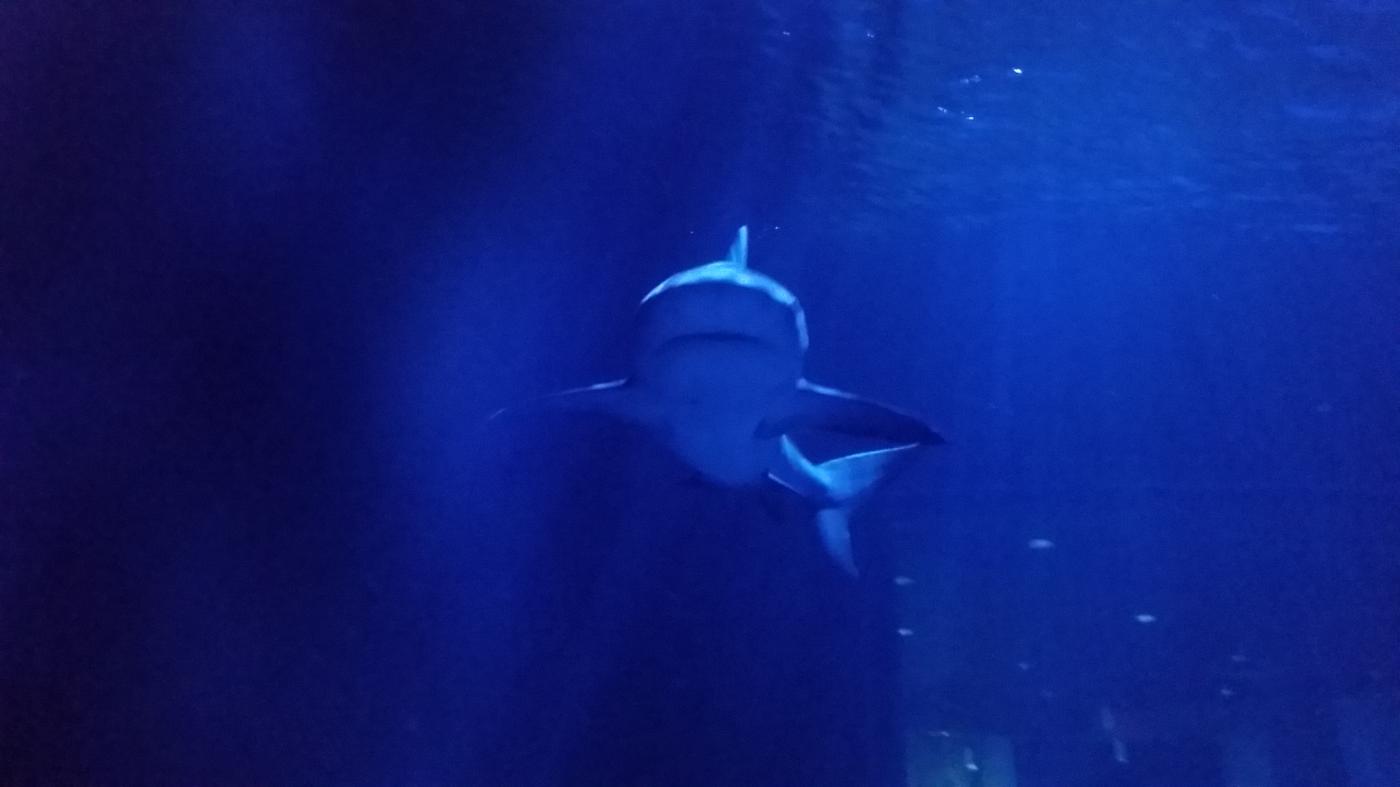 It's really difficult to take low light photos with a cell phone.
Feedings are twice a week, and I highly recommend lining up a visit during these times. For a small additional fee there's also a behind the scenes tour where you can view the feeding from on top of the tank. It was well worth the money.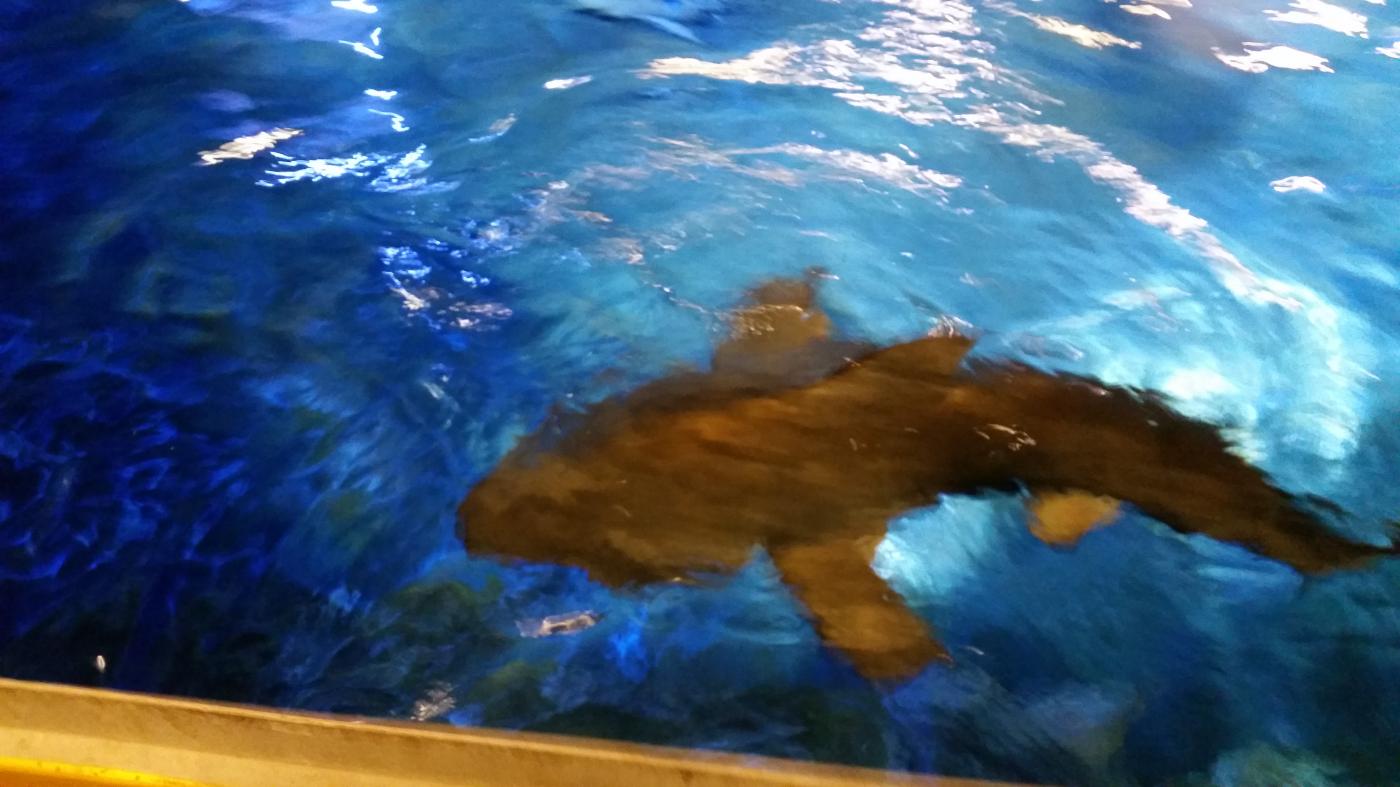 Close enough to touch!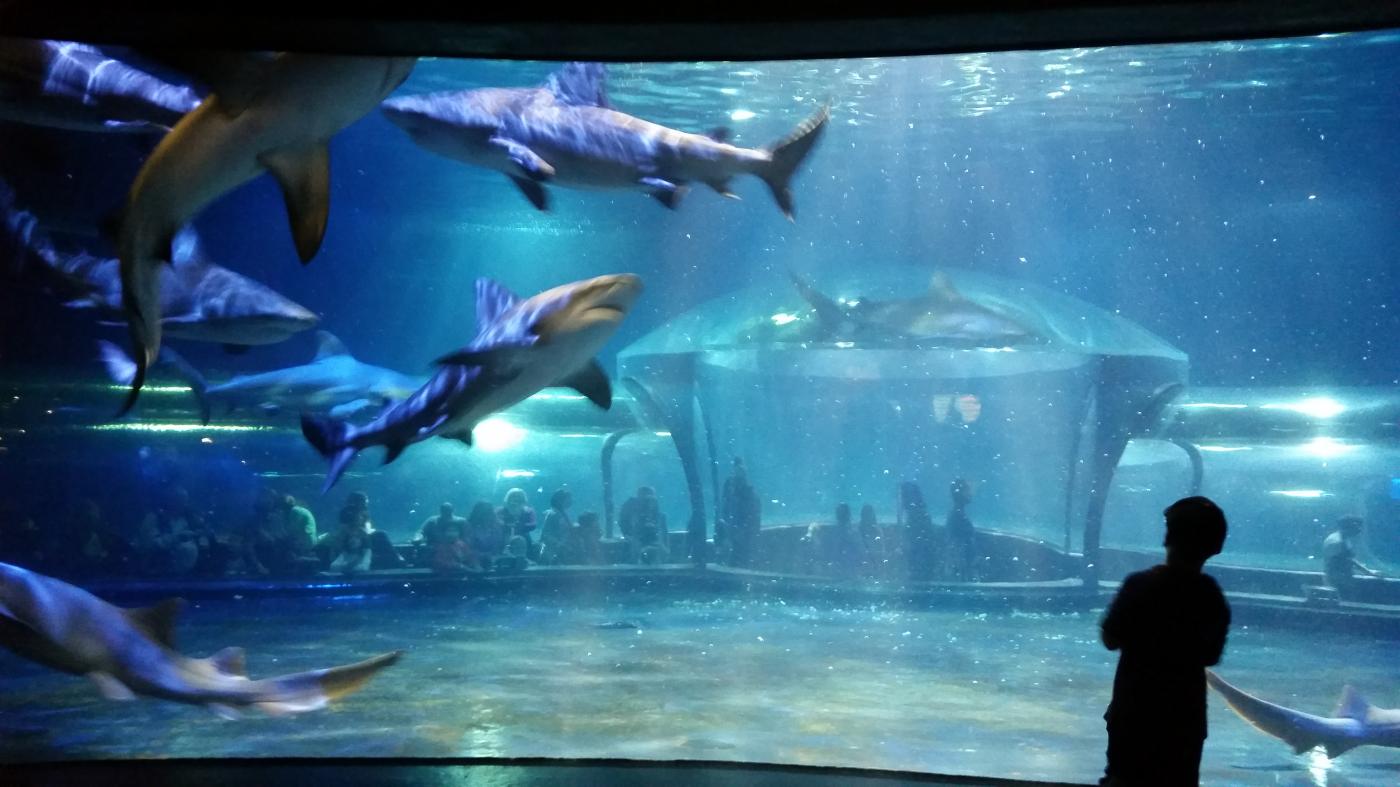 Just after feeding
It was interesting to see the difference before and after they ate. Earlier in the morning they were swimming slow and calm, and after their meal, their jaws were gaping and they were swimming much faster.   Unfortunately these pictures don't quiet capture it.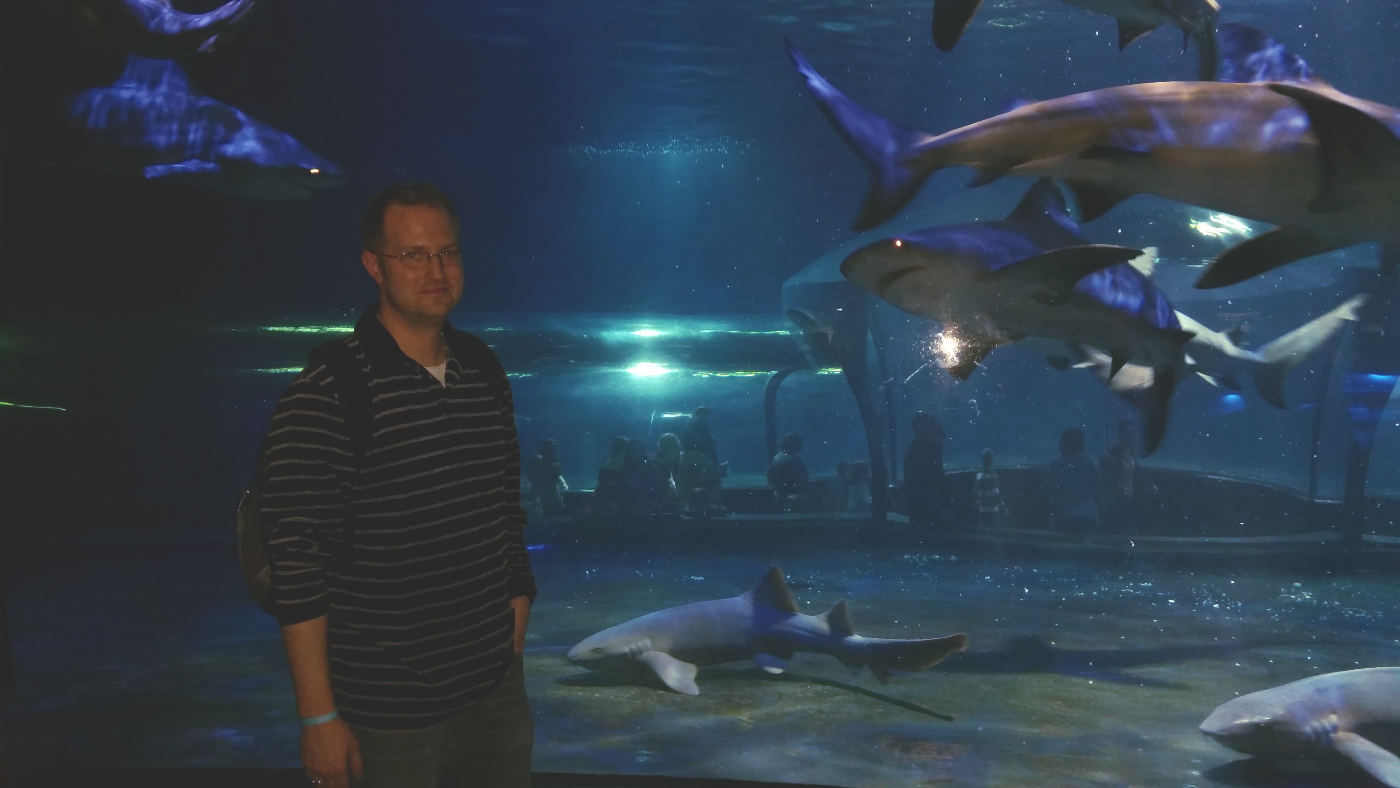 I highly recommend the Oklahoma Aquarium, and I'm looking forward to my next visit.  Our whole family had a good time, but in all honesty, I had the most fun.