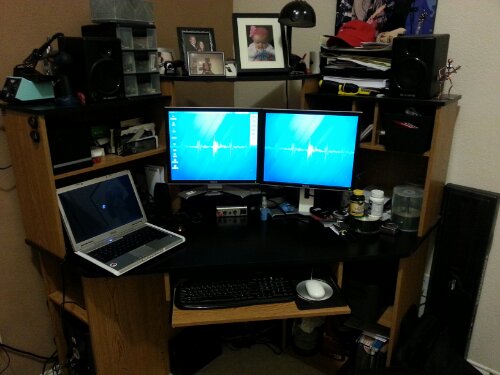 I bought my last desk as a college student for $99 at Walmart. While it has served me extremely well, I've outgrown it in a lot of ways. I found it really frustrating looking for desks both on line and at retailers. There are so many out there and almost none of them do what I want. Especially not for what I'm willing to pay. Luckily a guy named Michael was nice enough to build exactly what I wanted from Ikea parts and post *all* the info on line. Not only did he build a micro-site located here about his project but he also answered several questions via email. He's a very nice guy.
I was able to easily acquire all the parts at my local Ikea except for the table top. This design calls for their largest top which is a very reasonable $45. It's so affordable because it's not solid wood; it's their "honeycomb" material. My wife has been using two of these for a desk for the past six years so I felt really comfortable w/ this option. Unfortunately shipping was $99. It's definitely not worth ~$150 for one of these. I didn't want to wait for the parts so I decided to make one. A good buddy at work was extremely helpful in purchasing the wood. There's a lumber yard in Dallas called Hardwood that has some amazing stock. I mulled getting a nice solid wood table top, but because or time I decided just to use a piece of 12 ply birch.
Laying out the pieces in my garage.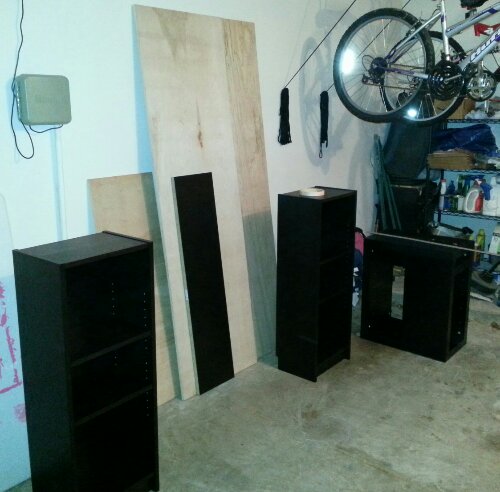 The wood had a beautiful grain on it. Too bad it's covered up w/ a dark stain. I also bought some maple veneer for the sides. The strip comes w/ glue on one side and you simply iron it on. It only took a few minutes to install and looks fantastic.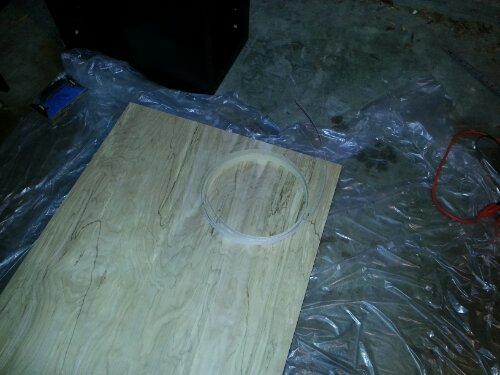 No power tools on this project. :)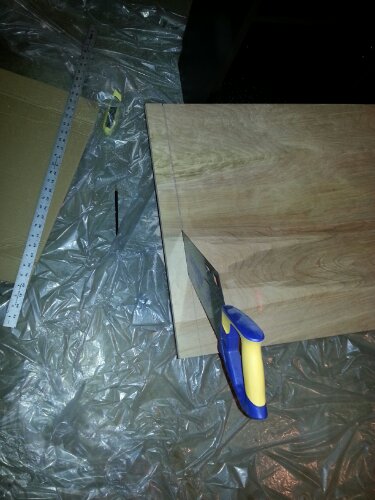 For the stain and finish I used the same General Finishes stain & satin polyurethane that I used on my guitars. This finish is very durable and is pretty easy to apply. The whole process took exactly seven days to complete, and now I'm loving the new desk.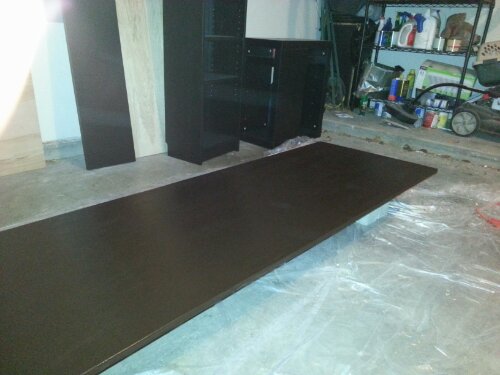 Not only does it look really nice aesthetically but it's much more functional than my last one. Thanks honey, I love my birthday present!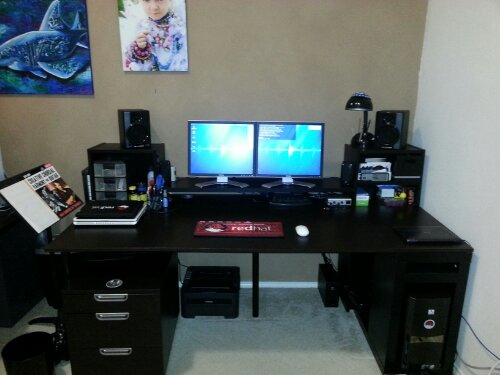 If you think that title has a huge typo in it, you really need to re-watch Idiocracy. The two d's stand for a double dose of something.