I should preface this post by stating that this is simply a list of the most influential guitarist in my journey as a guitarist. I'm not claiming this is the be-all-end-all or the best "of all time" top 10.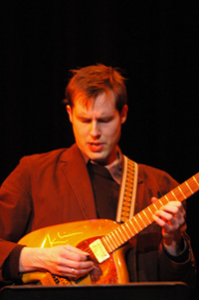 Favorite Album: Trio Volume 2
I first saw Tim play when I was a sophomore in high school and I'll never forget that night. About a year later I bought his first CD, With the Distance, and it made such an impact on me that I traded ~80% of my CDs to start a jazz collection. Tim has an incredibly unique approach to the guitar. His bell-like tone mixed with long, complex phrases create an amazing sound that is a joy to listen to. He's currently on staff at the Berklee College of Music and recently launched an on-line guitar lessons site. If you've never heard Tim play definitely look him up on youtube or grab one of his CDs.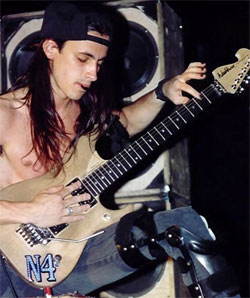 Favorite Album: Dramagods Love
Most people are familiar with Nuno's work with the 90's rock band Extreme. Since then he's had a decent solo carrier playing with Mourning Widows, Population 1 (later renamed Dramagods), and now he's the touring band leader for Rihanna. Nuno tends to get lumped in with all the hair-metal guitarists. While he can certainly shred with the best of them, I think there's a lot more to his playing. Underneath the fast licks, cool tone, and sometimes obnoxious songs, Nuno *always* has great groove. And while I absolutely love his solos, but I think I'm a bigger fan of his comping. In the greater guitar community this guy is underrated.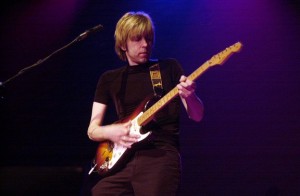 Favorite Album: Venus Isle
Ever since I watched EJ's Total Electric Guitar instructional video I've been hooked. Not only does EJ have some of the best tones on the planet, the man is a melodic genius. I have stolen so many licks over the years that it's not even funny.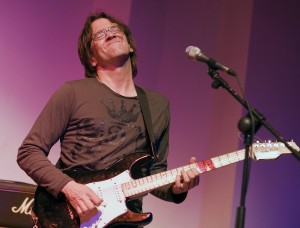 Favorite Album: Two Drink Minimum
Wyane Krantz's improvisational skills are mind boggling. The things he can do with a trio and simple groove are amazing. I also really enjoy his original tone; he tends to stay in the 2 & 4 position on strats and I love it. All of his albums are worth checking out, but so is his work on some of Donal Fagen's solo records.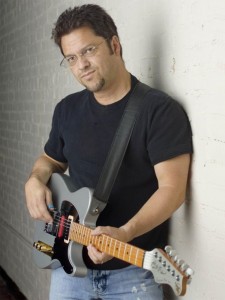 Favorite Album: Hot Wired
The king of chick'n pickin'. I first heard Brent's playing when I picked up a country gig in 2002. This was a game changer in the way I approached my right hand technique. I now abuse the middle and ring finger almost constantly when I play; it's like having two extra picks. What I like most about Brent, and a lot of other Nashville players, is that they can lay down *amazing* solos over some of the simplest/boring chord progressions. This is something that's always been a struggle for me.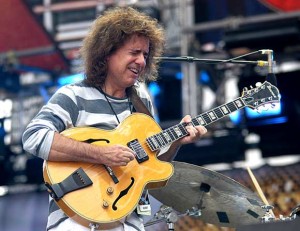 Favorite Album: Beyond the Missouri Sky & Question and Answer
Metheny is to jazz as Hendrix is to rock. In my opinion, PM really set the standard for jazz guitarist after following greats like Wes Montgomery & Jim Hall. His influence is felt across several generations of players. The man is incredible, and whether you love or hate his synth guitar sound I think everyone can agree that he's one of the best around.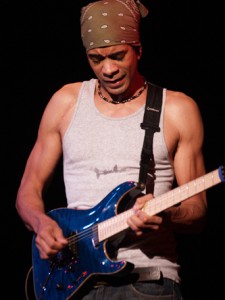 Favorite Album: Introspection
This is a controversial pick for this list, and I actually don't like most of Greg's work. With that said, Introspection is one of the best guitar albums I've ever heard. In fact, as I'm writing this I had to stop and pull it up on my phone because I couldn't stand thinking about it with out hearing it. I really, really like the slightly dirty, extremely compressed sounds he has on this record. It's such a great sound, and his playing is really inspiring. This is a tone I often try to emulate, and it's one of the main reasons I keep a compressor on my pedal board.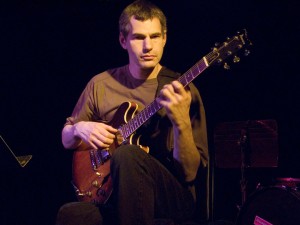 Favorite Album: Dust
I like Ben Monder's playing so much that while I was a student at the University of North Texas I became president of the guitar and bass association just to bring him in for a clinic/concert. In hind sight that was extremely self serving, but I don't regret it and the school & students are better off for it. :) I also had the privilege of hearing him play at a jazz club in NY. No matter how I look at him, musically or mentally, I'm not sure I've met or heard of anyone who functions on such a high level. I would call him the Rain Man of guitar if that didn't have a negative connotation.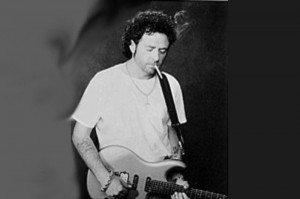 Favorite Album: ToTo VI
My first musical memory I have is my father sitting my down with a giant pair of headphones with a twisty cord and playing this record for me. It's a great collection of tunes and the musicians are all excellent. This album established the "gold standard" of what a great guitar should sound like. Lukather has some of the coolest solos, but I love how he sprinkles some jazzy licks to keep it interesting. Often when I'm playing I find myself asking, "what would Steve play over this?" I almost never pull it off, but that's my mind set a lot of the time.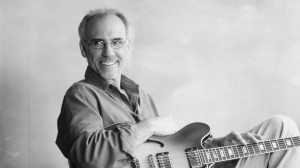 Favorite Album: *
Steely Dan is my favorite band of all time, and Larry Carlton has a lot to do with that. In college I stopped bending strings for about a year because I just couldn't make it sound as good as Larry. His touch is *perfect*, and he can play with such a great feel that it really draws me into the music. Even though I've always loved his playing I sort-of forgot how good he was. He came to Dallas a couple years ago playing in a trio and my wife and I went to see him. I was blown away; I couldn't believe what a bad ass he was.
Runner ups: Bill Frisell, John Frusciante, Marti Friedman, Eddie Van Halen, Jimi Hendrix, Monti Montgomery, Kurt Rosenwinkel, Andy Timmons, BB King, and many many others.