The Neck and body have arrived. ……it's go time!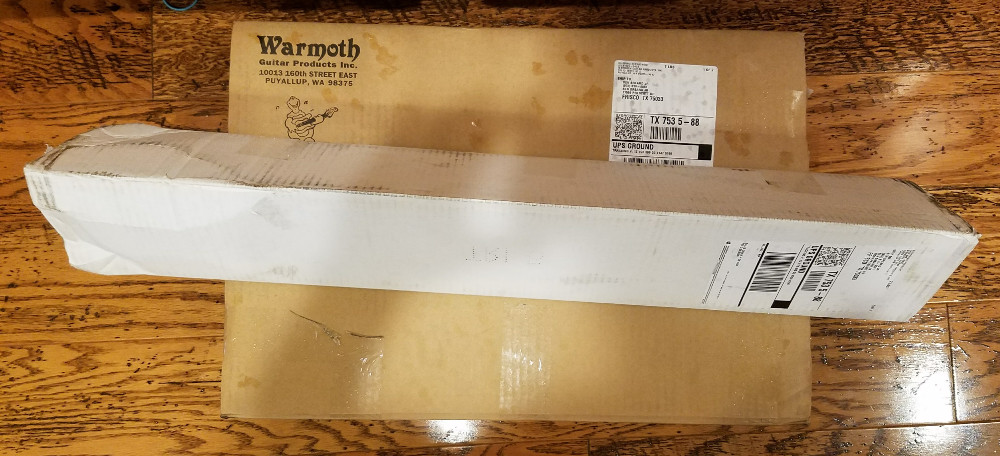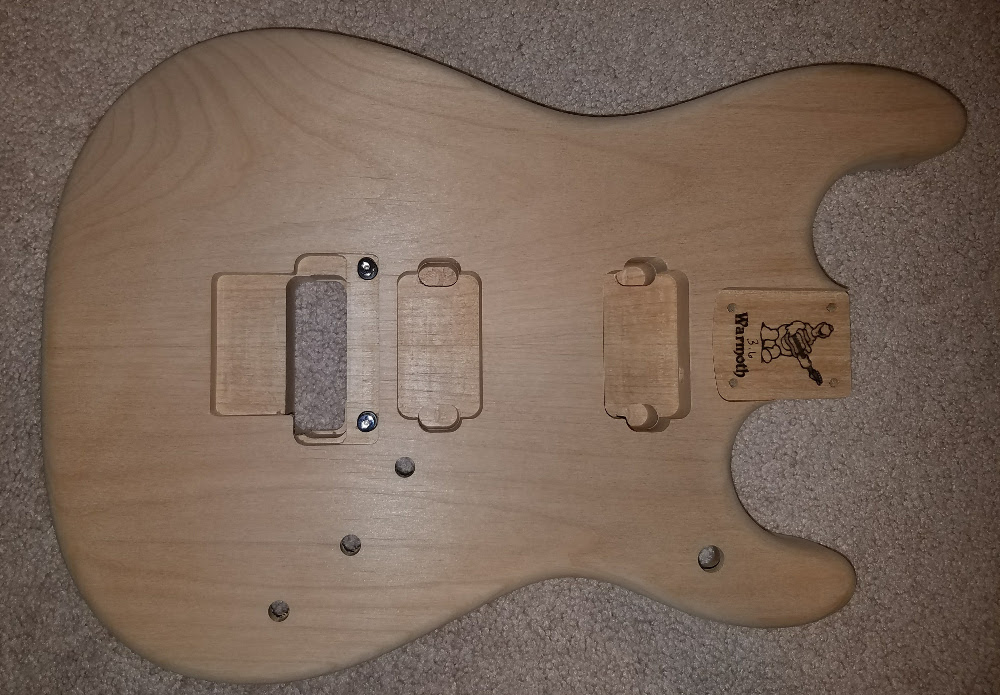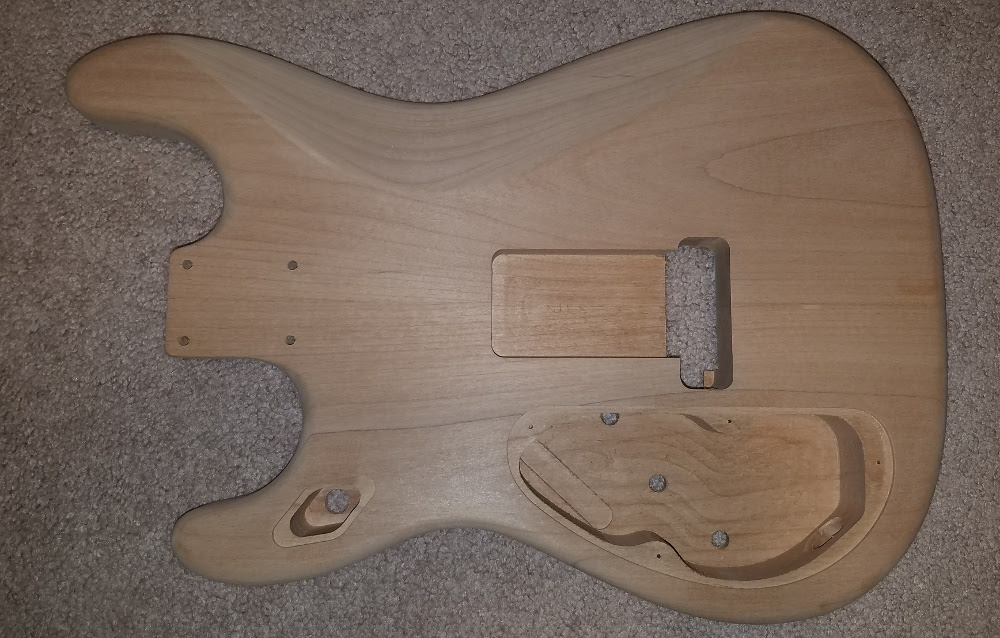 The body looks *great* in person, and is just what I was after. Warmoth installed the tremolo studs for a very reasonable price as well. I'm glad I added that option, as the "screw style" posts that come with the non-fine tuner floyd don't hold up well.


The Trem Route
Clearly this guitar was routed for an Original Floyd Rose, and I'm really only interested in the non-fine tuner version of the bridge. I knew I'd be living with a larger route behind the bridge, but so what. I'm not  building this to be a work of art. I'm going after a rock  machine like Nuno's real N4 is.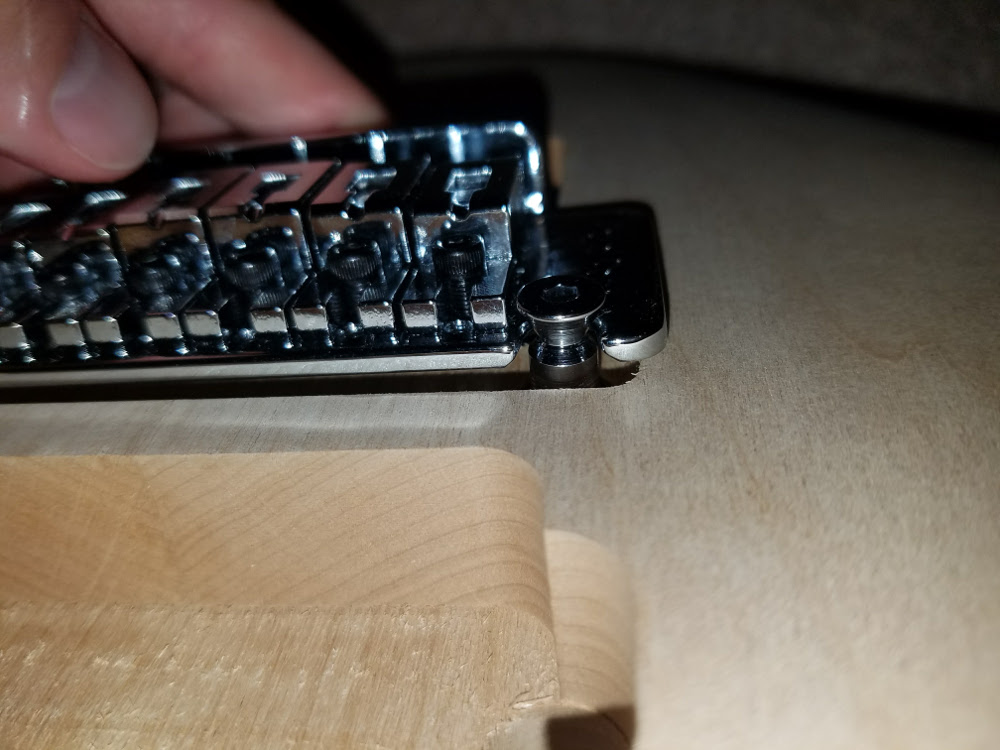 D'oh! In case anyone was wondering yes, the non-fine tuner floyd has a different base plate than the original floyd rose! This is something I was not aware of and find really annoying. It's beyond me why they don't use the same sharp edge on the NFT version. Luckily the bottom edge where the tremolo bar attaches fits perfectly into the route, and the posts are still in the same place. All that's needed is the route will need widening a bit.
The Heel
I'm already compromising by not having a Stephens Extended Cutaway on this guitar, and the last thing I want to end up w/ is a large heel. I decided I probably wouldn't be happy with the result if I didn't add a lower contour and use shorter screws to attach the neck.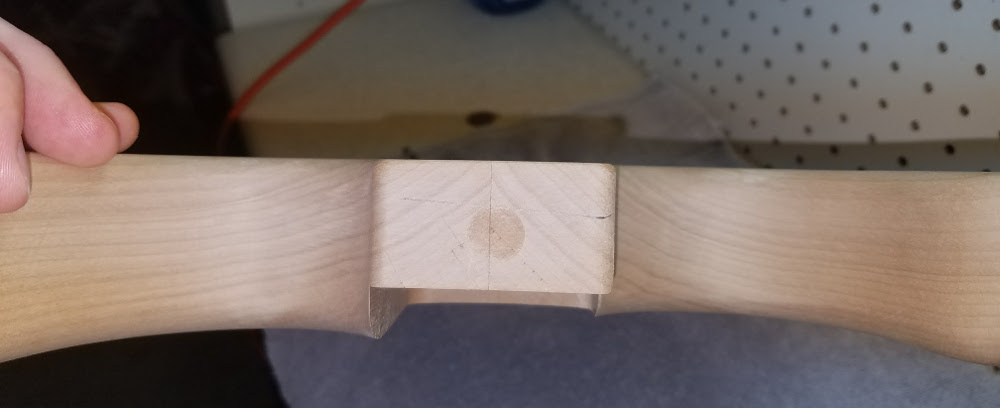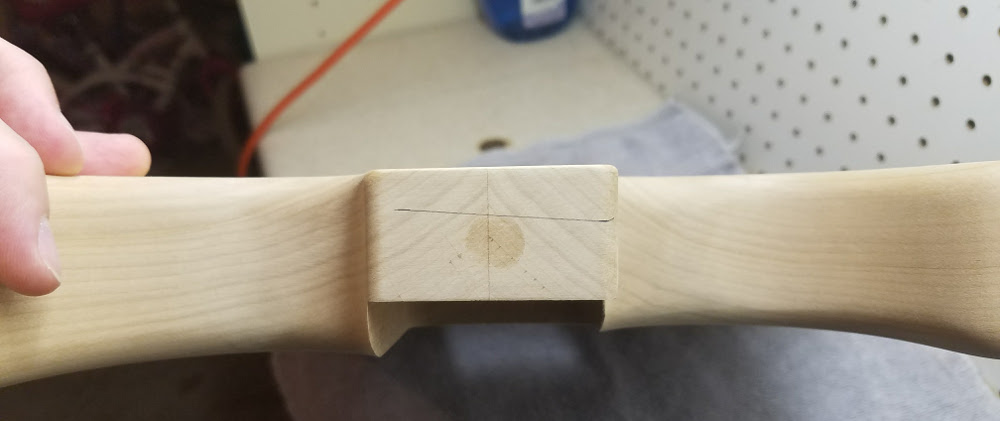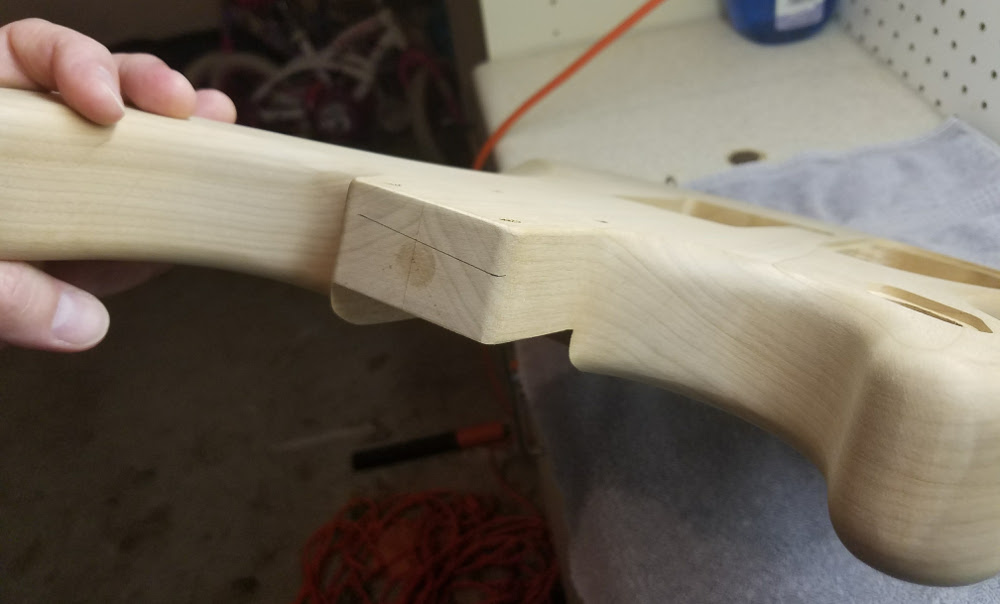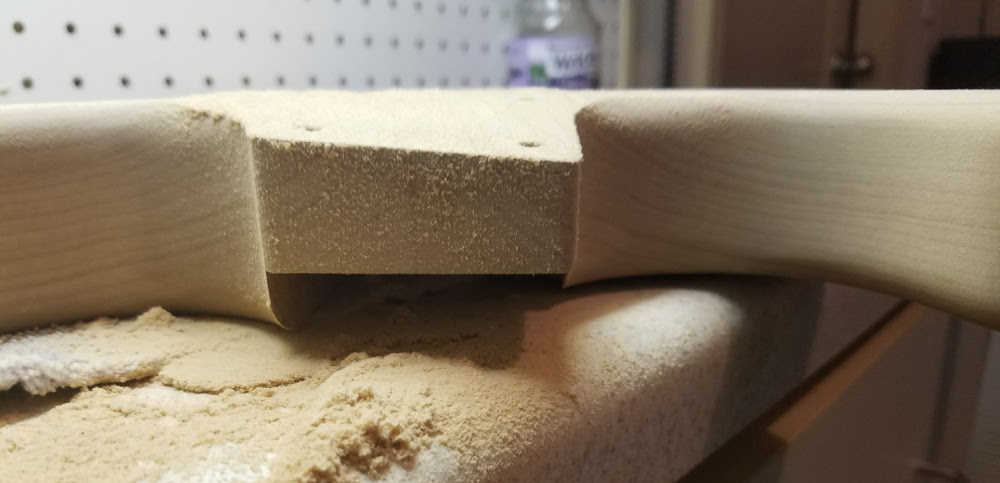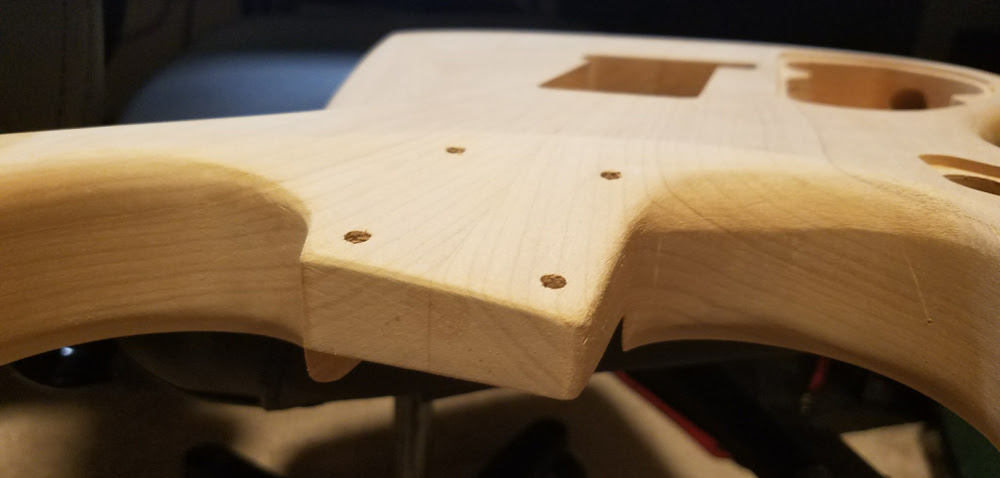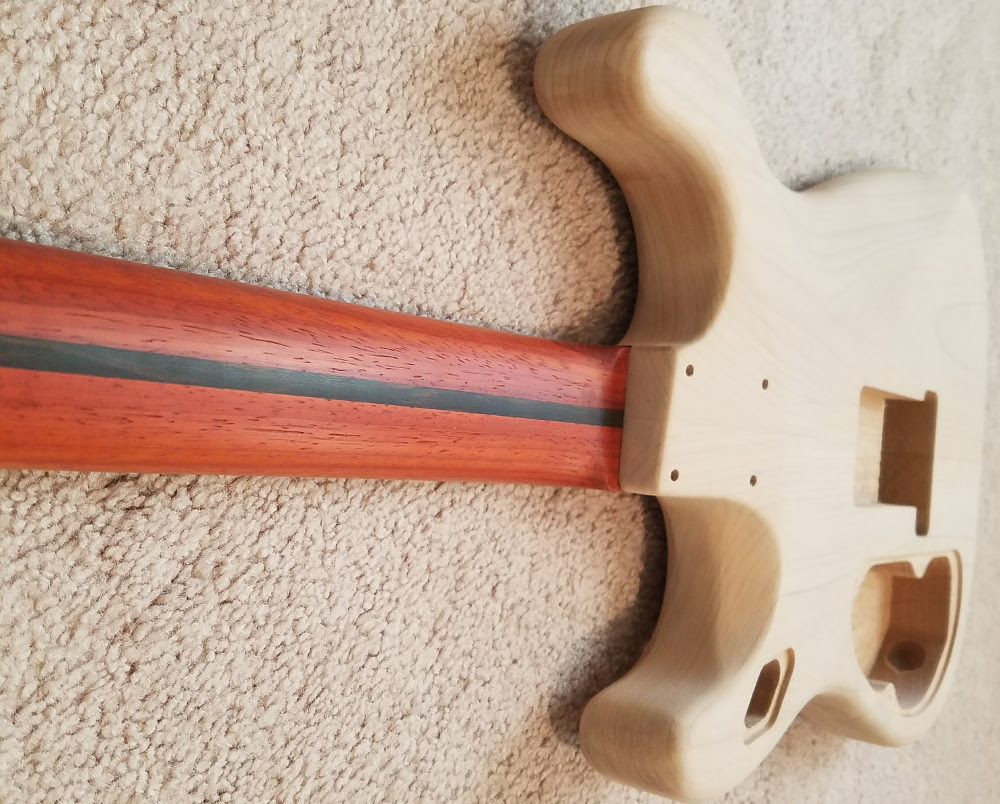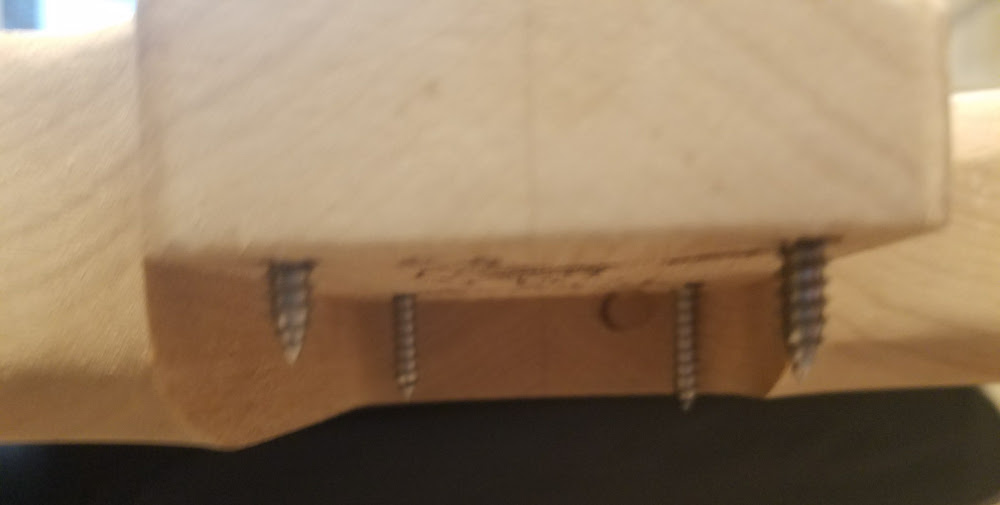 At this point in the build I couldn't be happier with how this is coming together. More to come!