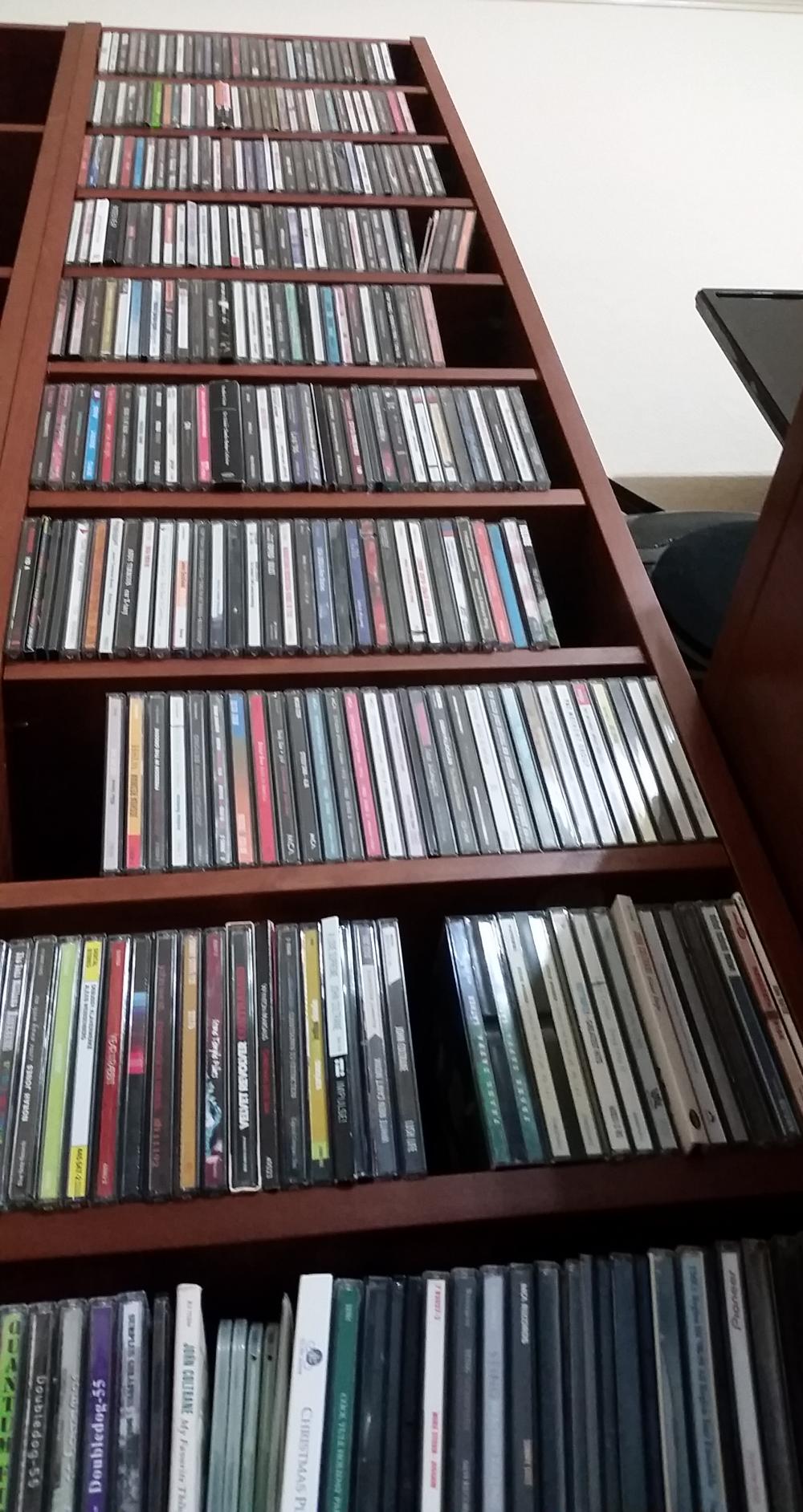 Growing up I bought a lot of CDs. Even thought I've converted them all to MP3s, I still can't part with my collection. Storing these in a usable manor has been a challenge over the years though. I'm at the point where I think all CD storage that exists sucks. In fact click here if you don't believe me.  The depressing state of this lead me to use an existing book case I already had a few years back.
Enter the Ikea Billy
I know it's kind-of lame, but I really like the Ikea Billy Bookcase. They look great, very functional, cutouts for crown-molding, they don't break the bank, etc. I could go on. For my collection, this model is a good fit, and it's a good deal for $70.
This is what it looks like w/ CDs on it: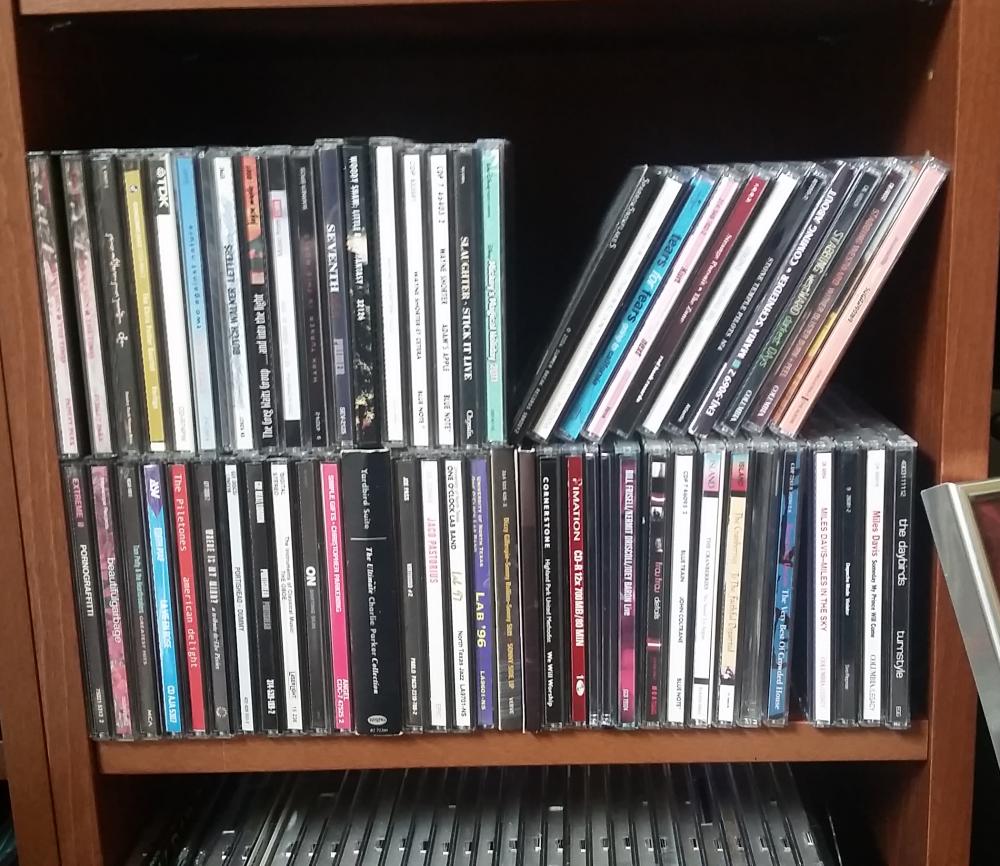 2x layers per shelf stinks!!
This is what I've been dealing with for the past six years or so for CD storage and it's pretty good out of the box but there are two minor problems worth solving:
1) More shelves are needed and they need to be properly spaced for CD storage
2) The shelves are too deep for CDs.
I finally broke down and decided to take care of business this week. Here's how I easily and cheaply solved these problems.
Ikea sells extra shelves for the Billy, but they're ~$10ea for this size bookcase. It's not a terrible deal, but it almost doubles the cost of the unit, and I don't think that's a good move. Last week I found what I've been looking for while perusing through the "as is" section at my local Ikea. I found a matching~3×5 peice of sturdy MDF for $1. …that's right one dollar. Awesome!
It was trivial to trace an existing shelf 4x times and then cut them out with my hand saw.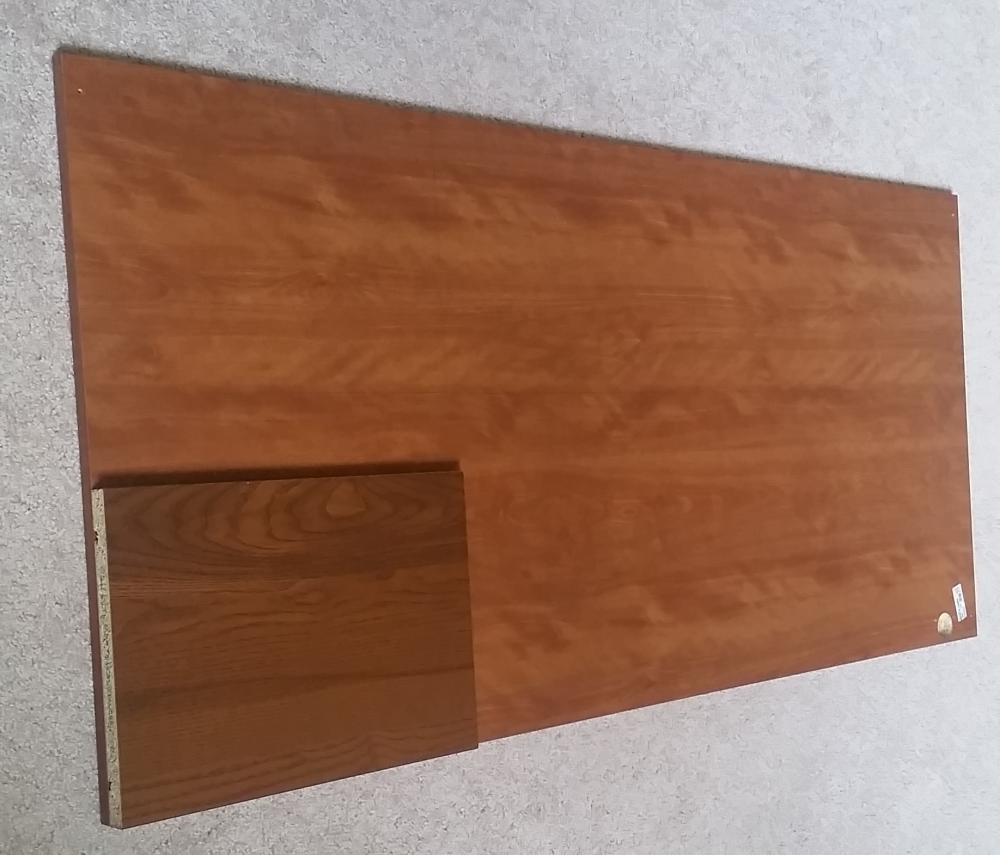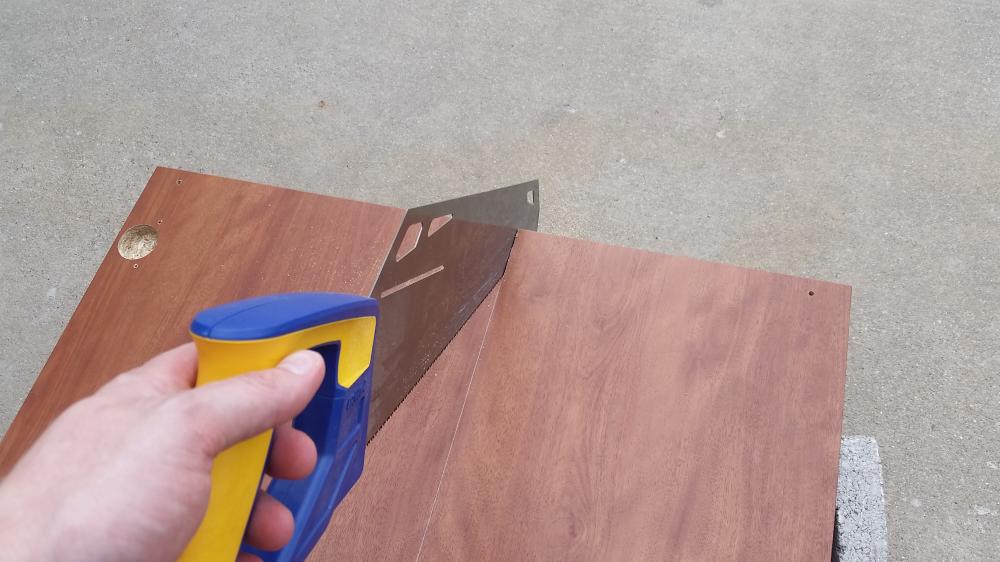 Cinder blocks are so handy to keep around the house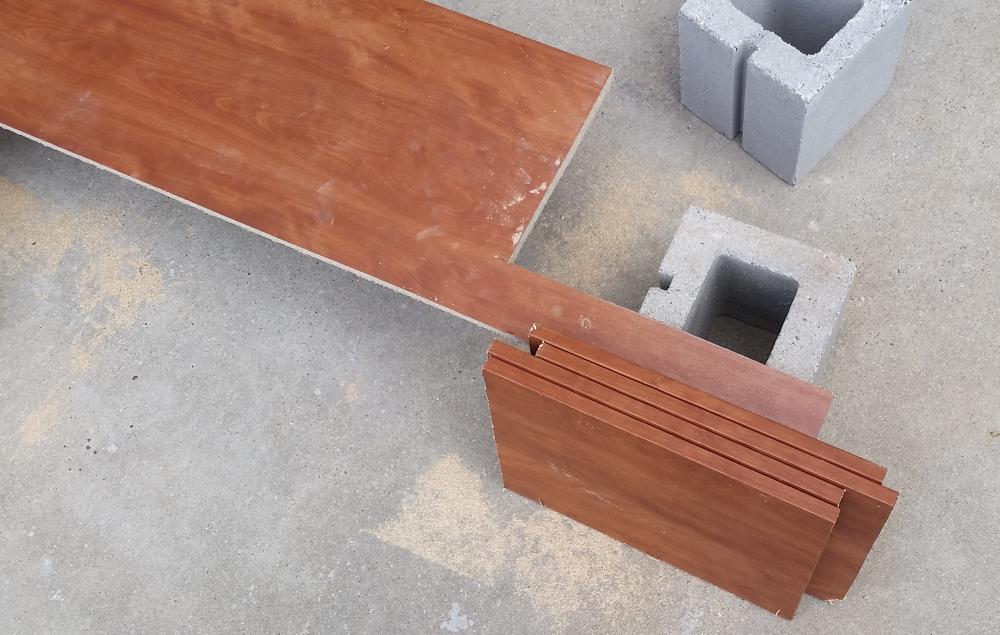 Done in no time
After cutting the shelves I used a large metal file to smooth the ends a little bit, and I picked up some "shelf supports" at Home Depot for ~$4. Luckily when the included shelves evenly spaced, the distance is perfect for CD if you add a new shelves in between each one. My new shelves are slightly thinner, so I chose to move the original shelves to the top of the unit and put the new ones at the bottom. I had to drill a few holes for the supports, but not for every shelf. The built-in spacing really made this easy.

Handling the depth issue was even easier. I placed 2x jewel cases per shelf in the back of each shelf. …..done.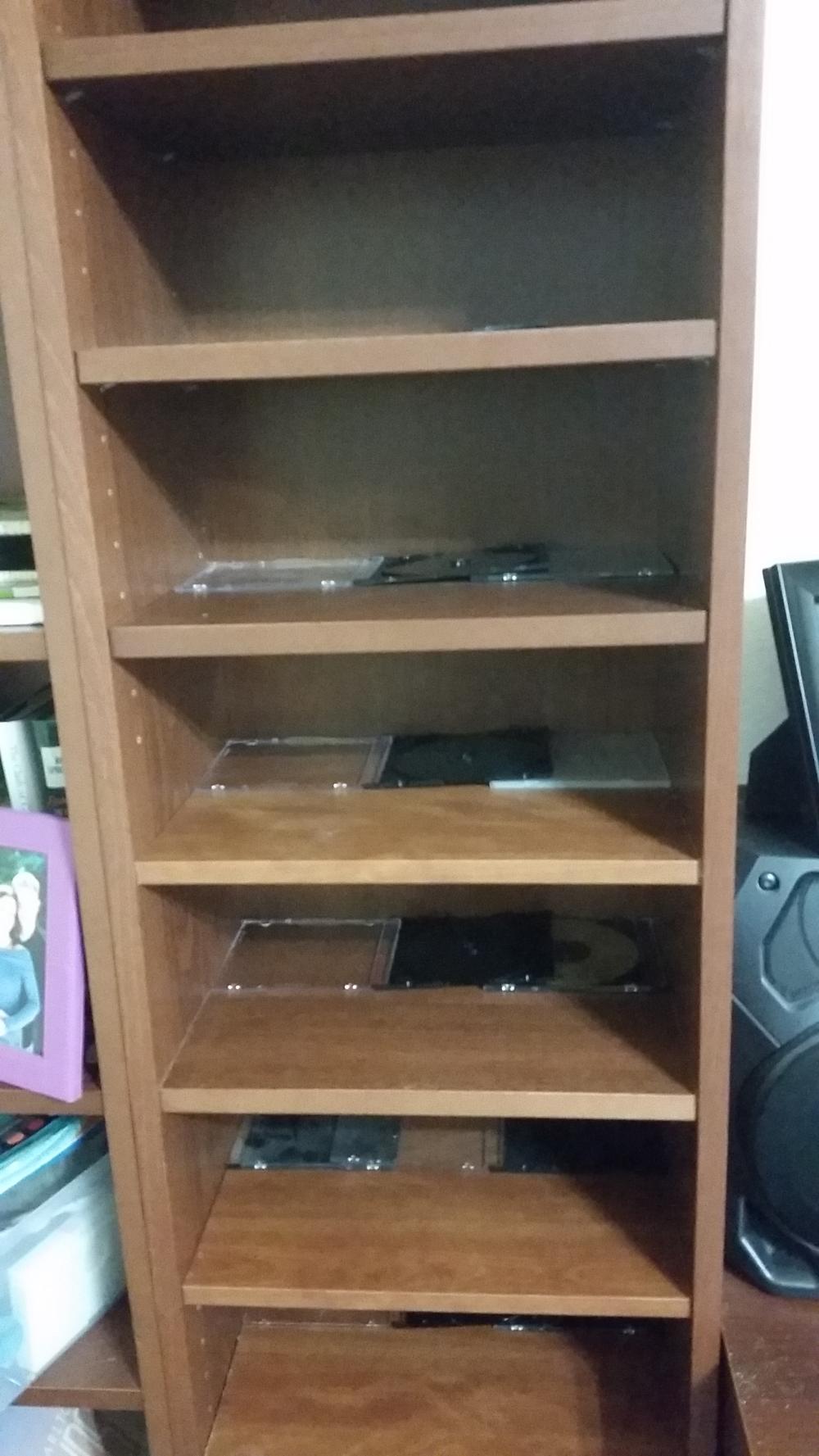 Now my CD storage is much more functional and I love how it matches the other furniture in the room. Now I just need to make time for re-alphabetizing them since that all get screwed up when we moved.