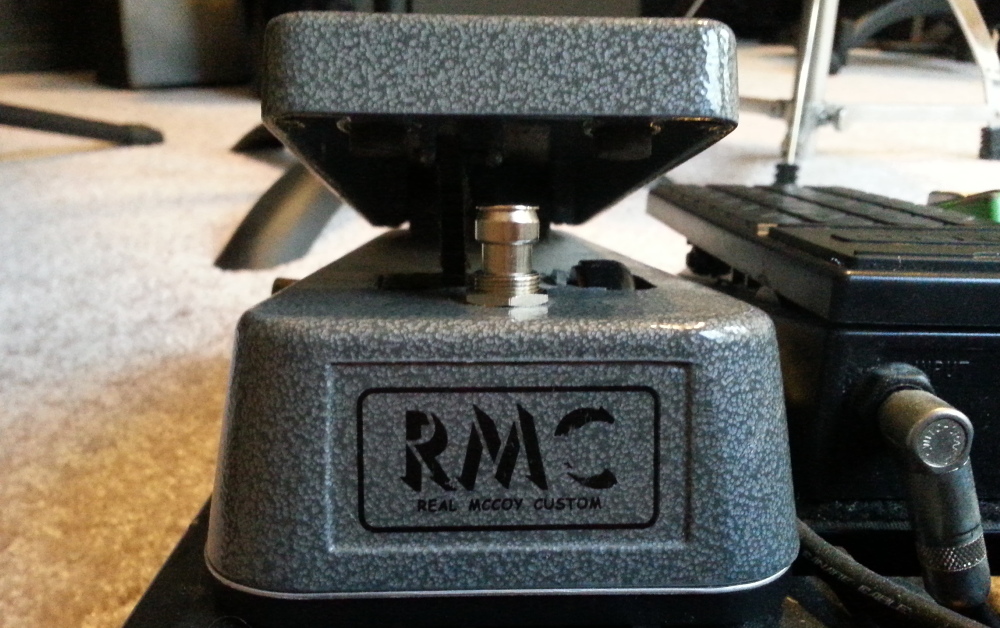 She's a beauty
I've had my RMC3 for almost 15 years now and I still love it. This really is one of the best Wahs on the planet. I love how it comes w/ a bunch of "famous" wah settings e.g. Hendrix, Shaft, Cry Baby, etc. It sounds silly but several years ago I really had to cover Shaft on a gig. All I did was plug-in Geoffrey's settings and low and behold it was perfect. Pretty cool.
These days I don't really do the typical wah-wah-on-every-note-you-play-thing. I don't really like that sound. I go for more of a slower sweep or filter w/ a lot of delay or tremolo. It always sounds awesome. For the past 5 or so years now I've just left it set on the Wizzard Wah settings:
MID=1:30
SWEEP=6,7    ON
FINE   TUNE=9/9
Q=11:00
VOL=5:00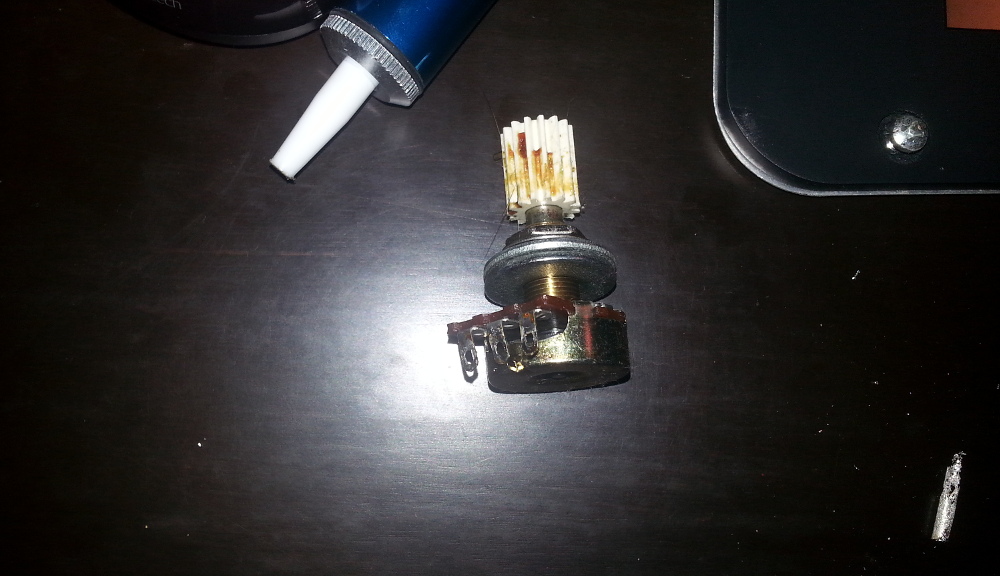 Original pot
Over time though, it's gotten a little noisy and the pot has been cracking some. Cleaning it with contact spray seemed to help for a while, but I finally figured it was time to either replace the pot or get a new wah. I really like how Geoffrey Teese supports his pedals. He's always very responsive via email, and sends components very quickly. About five years ago I replaced the switch on this pedal, and he made process completely painless. Anyway, I got the new pot a few days ago and it was incredibly easy to install, maybe 10 minutes w/ soldering. Luckily for my bank account replacing the pot seems to have made it good as new!
The newer versions of this pedal have all the controls accessible from outside the case so it's much easier to tweak on the fly. I highly recommend taking a look at one of these if you're in the market for a great wah.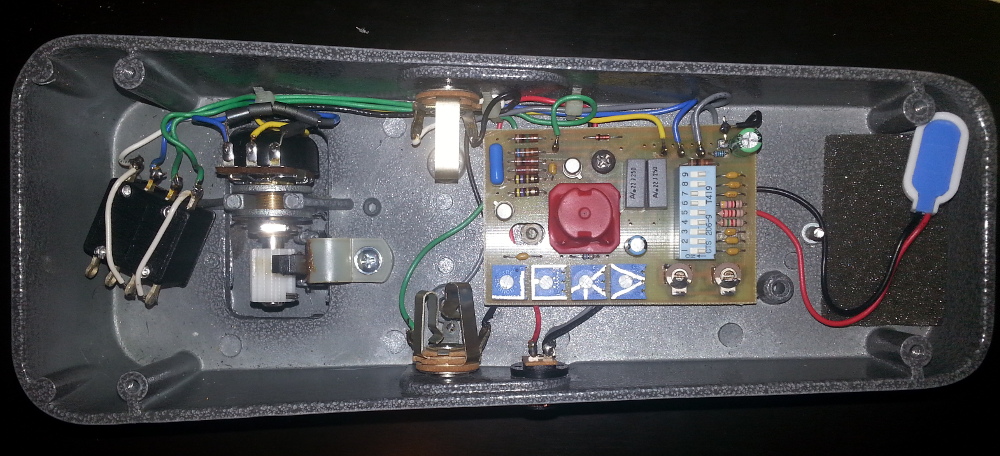 With the new pot installed