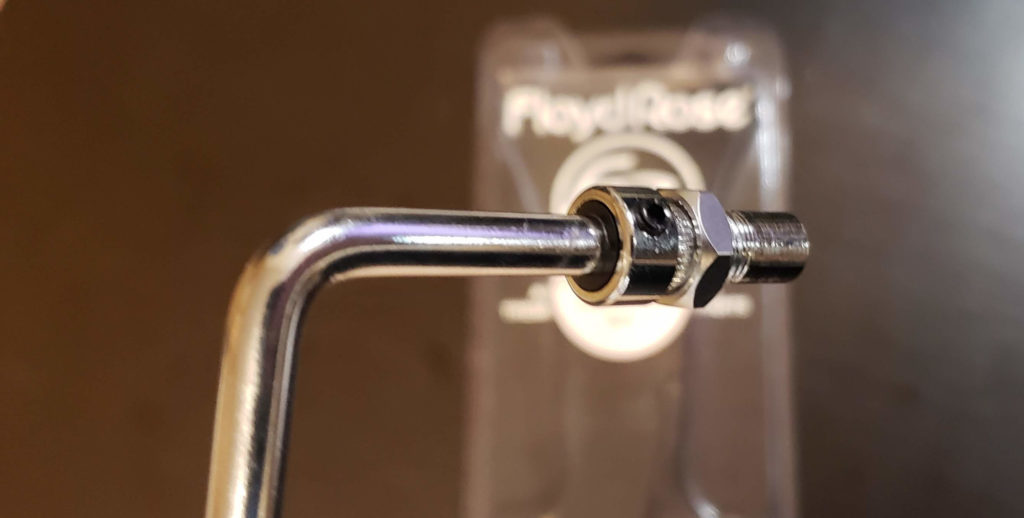 Floyd Rose tremolos tend to be polarizing with guitarists. It's a love/hate thing, and I've gone back and forth on these myself. I spent almost a decade depending on them and then another decade avoiding them like the plague. Now I'm at the point where I can appreciate them for what they are, and the company is doing some really cool things that makes me like them even better.
I've really been enjoying the NFT bridge on my latest Warmoth. It's a nice contrast to my other guitars and it works incredibly well and sounds great too. Initially the only change I made was adding a large brass block to it. That's one of the things that's so cool about Floyds is how easily customizable they are. There is a substantial selection of blocks, saddle inserts, arms, springs, etc. Really any part of the bridge and accompanying hardware can be upgraded or altered. This is high value as not only do preferences vary quite a bit between players, but also different guitars have different needs. There's an entire section of their website just for upgrades and parts that can be found here.
NFT Floyds come with the "old-style screw-in" tremolo arm. In all honesty they're pretty decent. When the collar is properly adjusted there's no play in the bar, and getting the right level to tension is pretty easy to achieve. I also really liked that angle of the bar. There were two major issues that left it lacking. Removing the bar requires a little wrench to loosen the hold the collar steady so the bar can unscrew. This is obviously an annoying step that no other system requires. The second issue I had, which was a lot worse, is that the collar nut under the plate would come loose periodically. When this happens, there's basically no tension on the bar, tons of play, and it's useless until you tighten it back up. …and the nut isn't really easy to get to.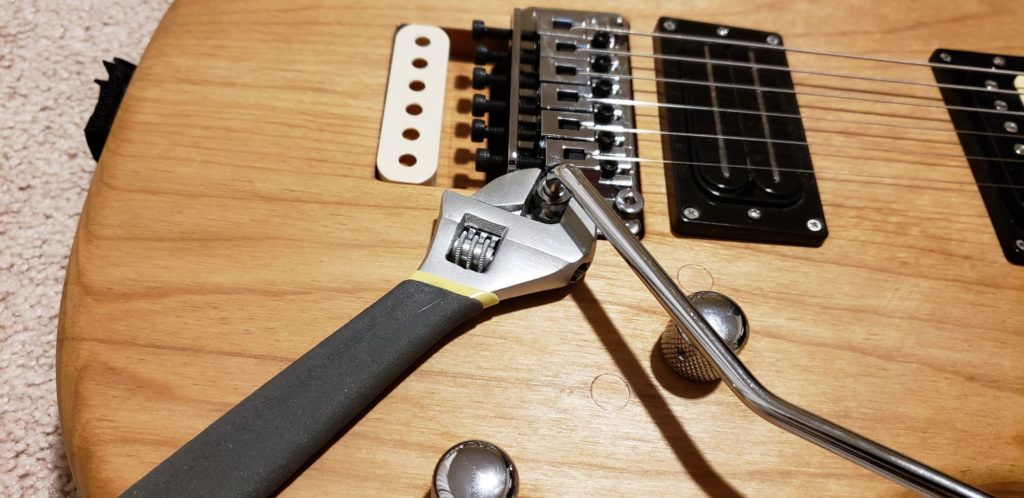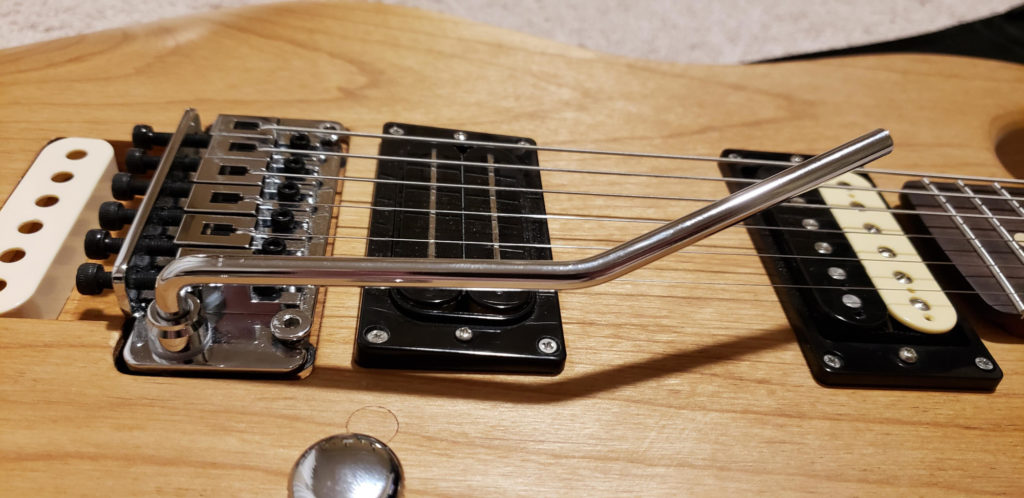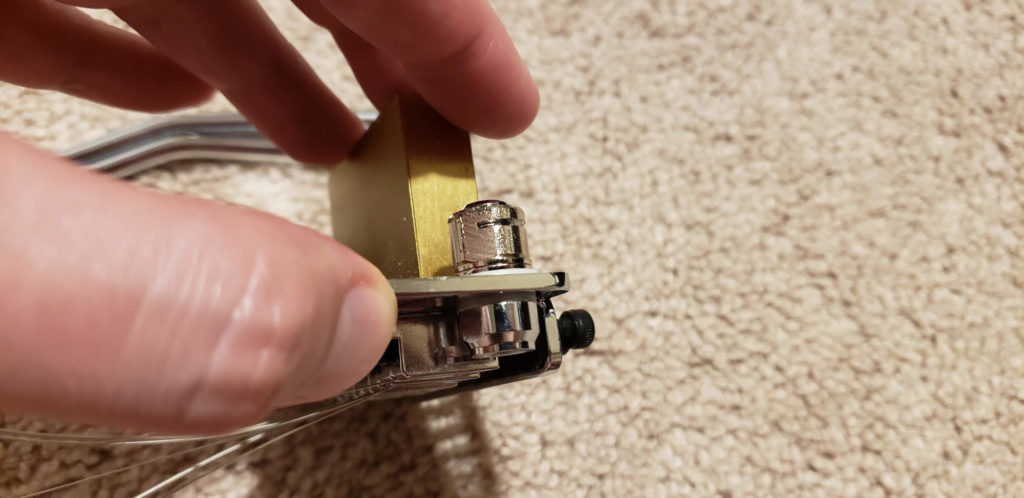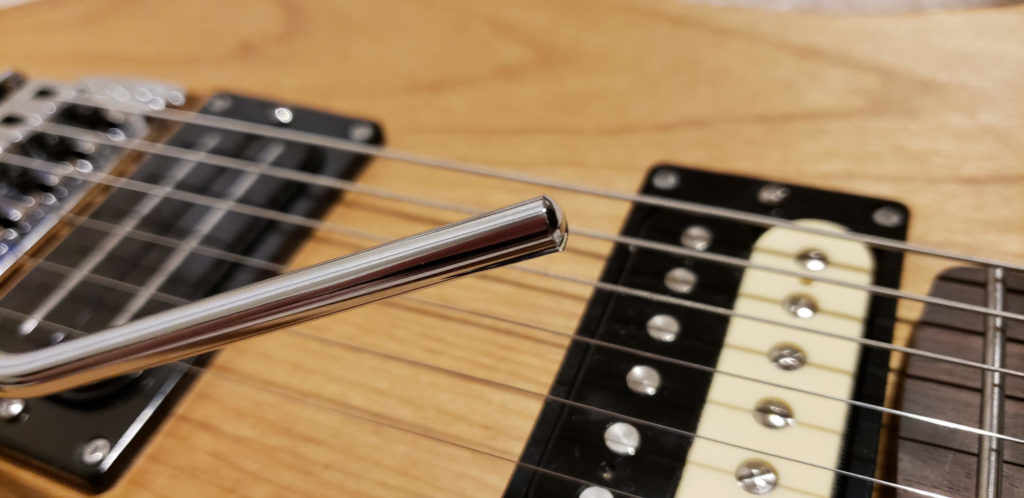 Most of my guitars have Gotoh hardware. The 510 tremolos are worth every penny and one of my favorite things about these is how the tremolo arm attaches w/o extra play in the arm. It's basically a simple push-in bar and there's a small hex screw that can set the tension of the bar. I can't stress enough how well this works. It's crazy easy to remove the bar, plus you get the desired amount of tension w/o play in the bar. It's basically perfect!
When I saw that Floyd was offering a similar push-in style bar for $20, it was a no-brainer to try.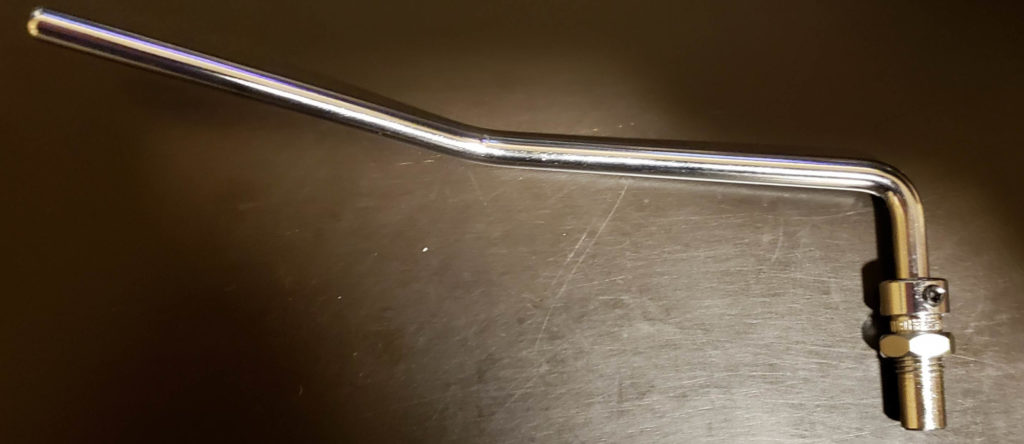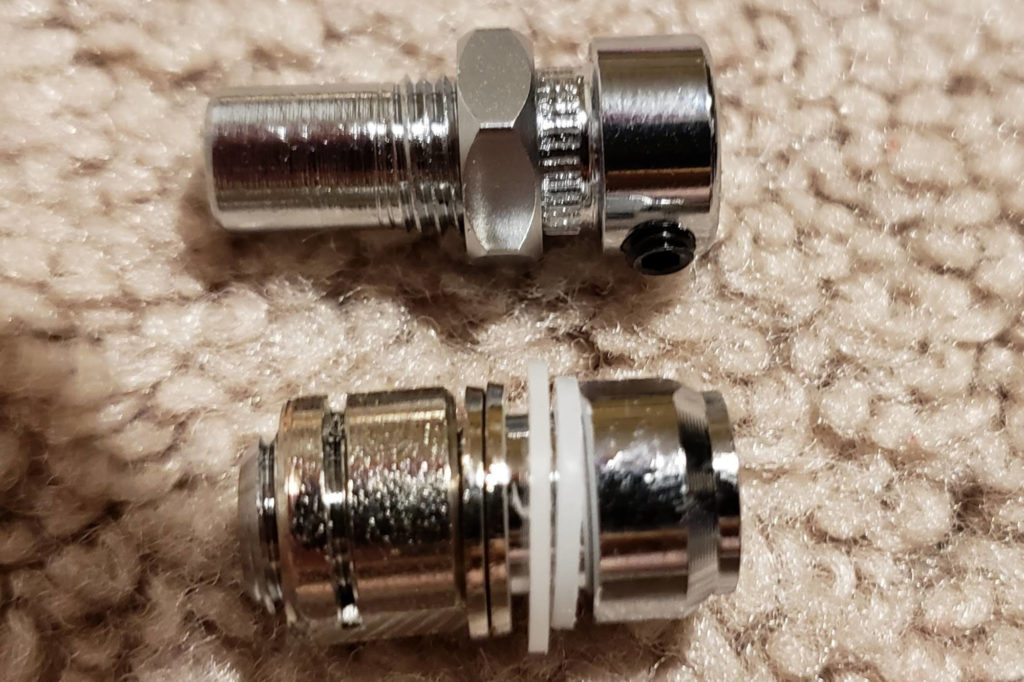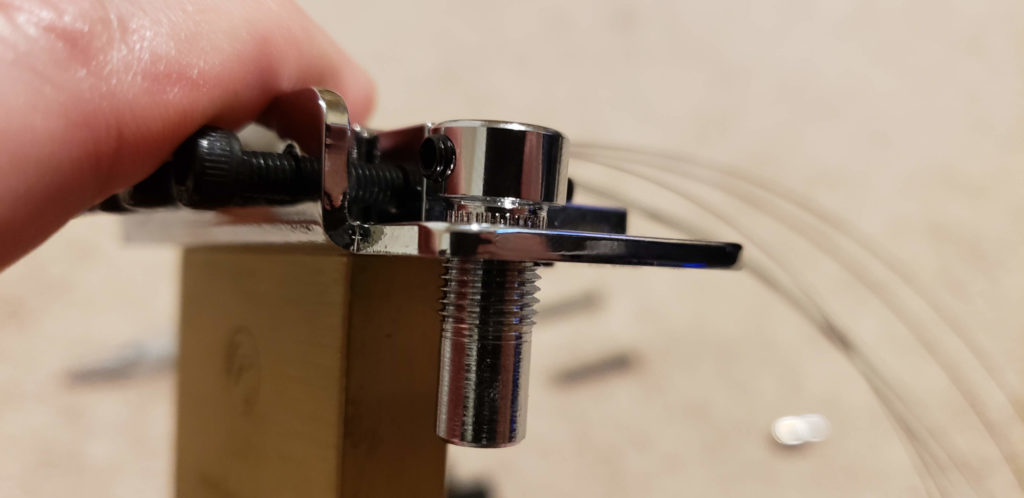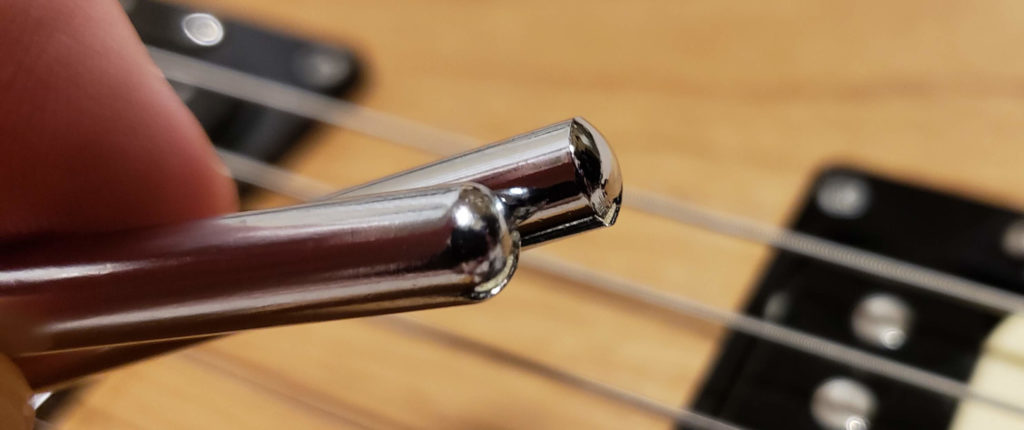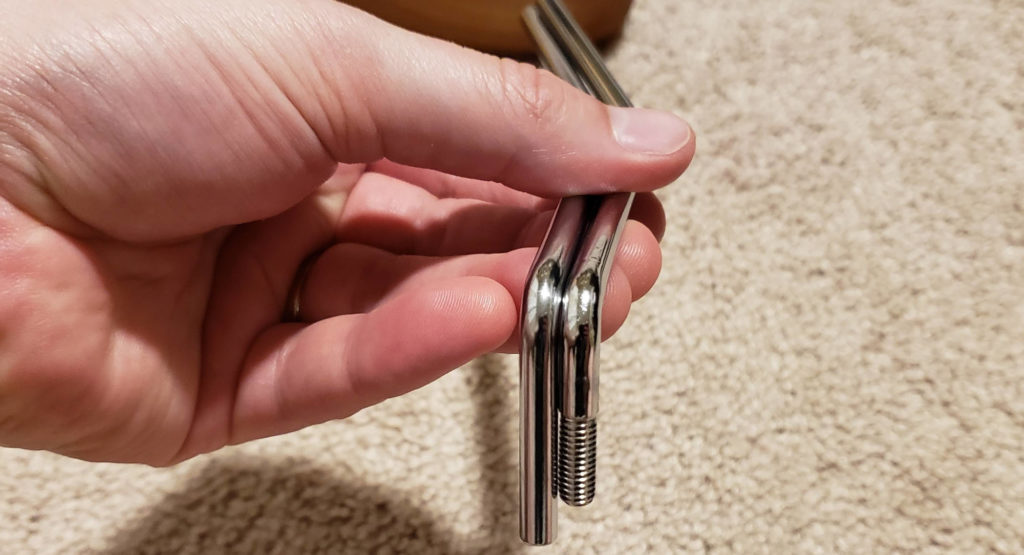 So after using this for four months, I will never go back to the screw-in arm. While I prefer how the older arm has a lower profile to the body and the bend in the arm, that's easy to overlook for the following benefits. The new arm doesn't have extra play, crazy easy to install/remove, and the nut behind the collar is not problematic at all. This is now one of my favorite bridges and I'm really glad I have one. The tone is great and so is the feel.