The guitar is finally finished, and I'm loving it!
In the last post, I mentioned that in order to get the guitar up and running, I skipped the push/pull switches and simplified the wiring. This worked well, but it was bothering me that I was unable to get the switches working right using basic diagrams.
For anyone who's looking for some helpful reading. These links were helpful for me:
After spending a fair amount of time looking at this, I realized that the Stew Mac diagram for series parallel wiring (in the CTS link above) was backwards. For whatever reason the "down" position is parallel and "up" is wired in series. In the ~25 years I've been playing the guitar I've never, ever seen someone wire up a pot like this. Shame on me for not catching it earlier. From here I had to reference the correct wiring colors for the Duncan & B Lawrence pickups and plan it out.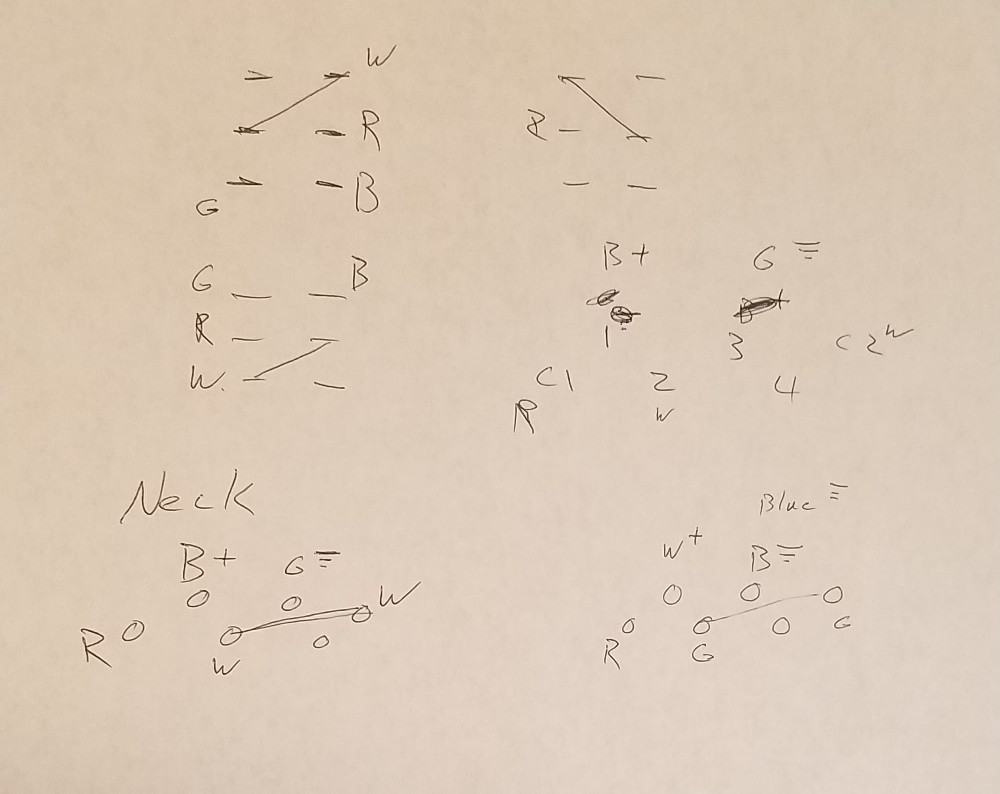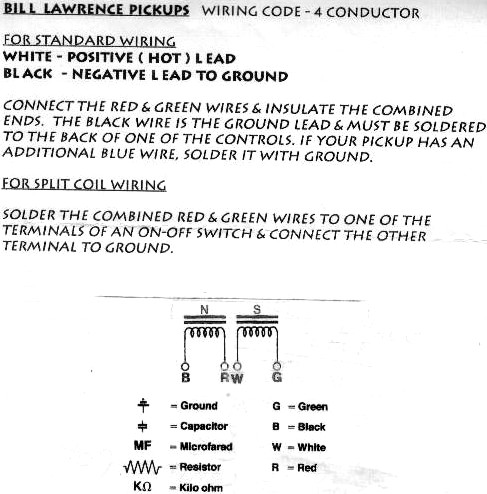 I found the diagram below from here. Once I knew the correct wiring it was easy to wire up.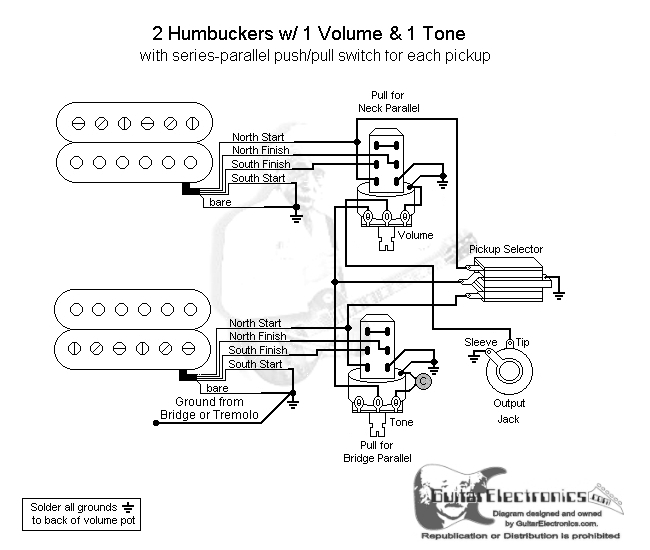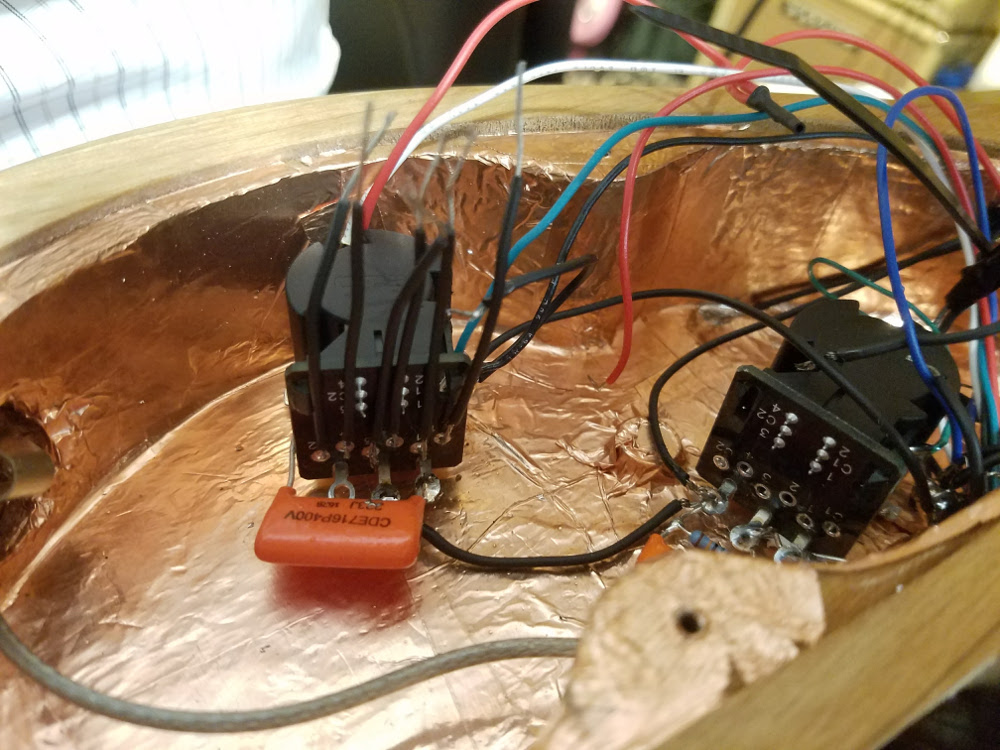 Using basic alligator clips, I experimented with quiet a few wiring combinations. These pickups sound good w/ both parallel & split wiring, but I didn't care for the out-of-phase sound as much. This process really helped me get exactly what I was aiming for out of the guitar.
Interestingly enough the neck pickup was too quiet when wired in parallel. I believe this was caused from the original angled pickup ring. Having the inner coil much closer to the strings gave the pickup a really sweet "single coil-ish" sound. While I loved this, it wasn't what I needed from the guitar and was making the parallel sound problematic. I wasn't able to source the non-angled rings originally, but I found some on All Parts. The new ring instantly fixed the issue.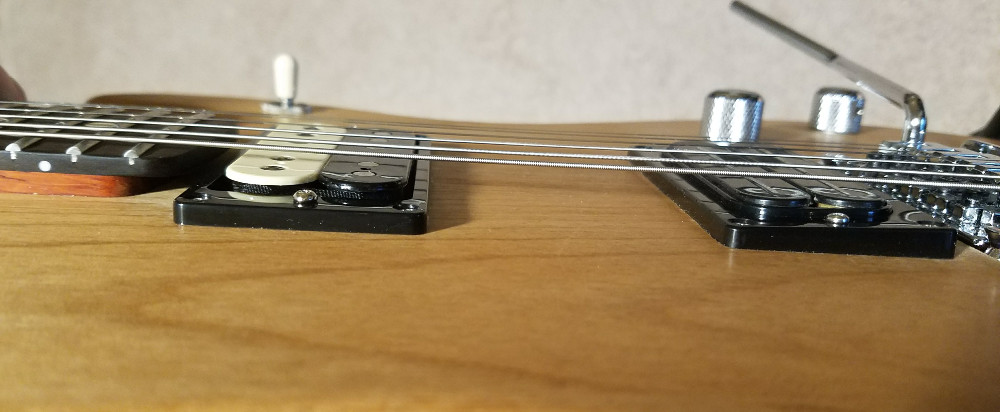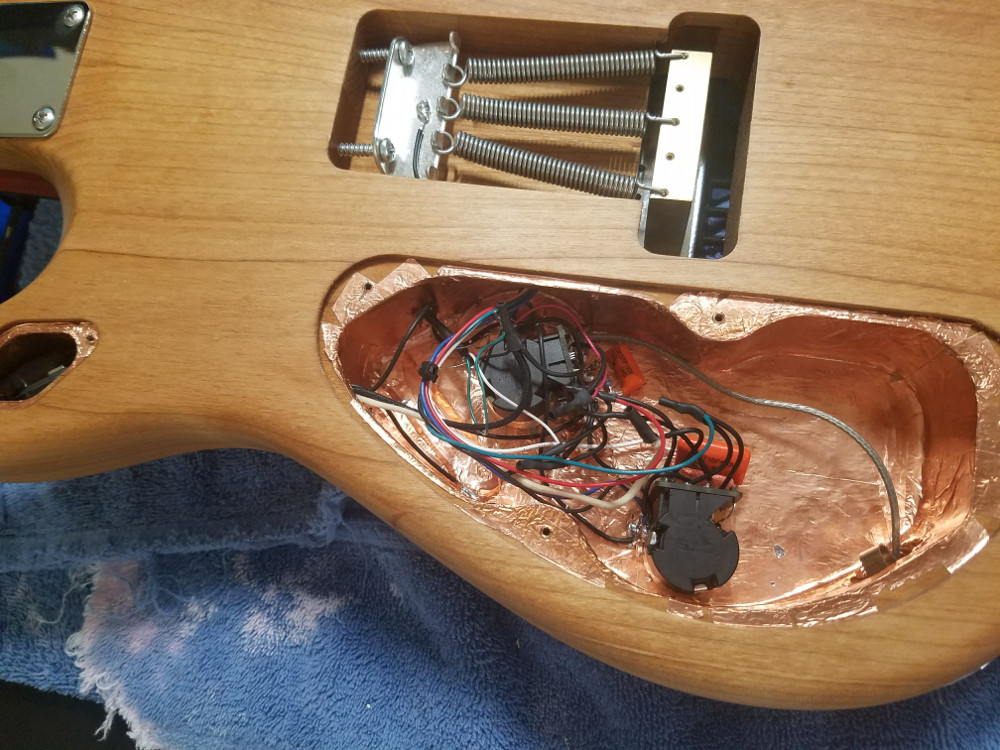 All that was left was to fill the large tremolo route. I filed down the edges of a pickup cover I had in my drawer and it fits really well. I also get a kick out of confusing people get when they think there's a pickup installed behind the bridge. I've told a few people it's a "harmonic sustainer" which of course is a non-sense thing I just made up. So far most have played along like it's a real thing they're familiar with. I find it hilarious. Some times it's the little things in life. :)