A couple weeks ago I placed a thread on The Gear Page about how the luthier I hired to build a guitar for me basically stole my money and wasted a lot of my time. This resulted in me connecting with someone else who ordered an N4 neck & body from the same guy. He did eventually receive his order, but it was a painful process. This nice gentlemen was looking to get out of this project and sold it to me for almost nothing. I'm really looking forward to getting started on this one as there's a lot to be done.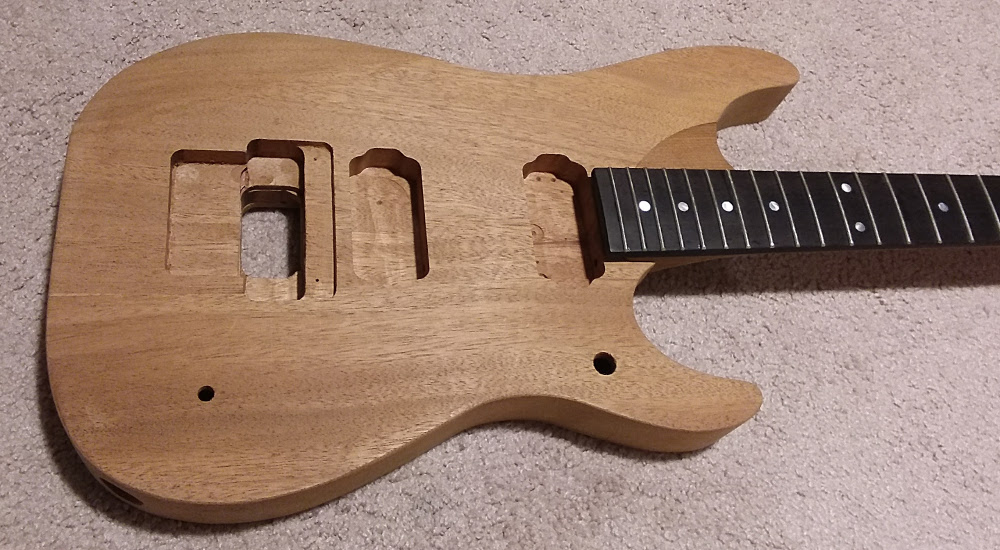 Here's a full shot of the front and back.



The body
This is a really nice, light piece of mahogany w/ a great grain pattern. I plan to basically have a natural finish that's true to the N4 series. I remembered the body being small when I previously owned one of these guitars. …but holy crap it's small! It's almost as small as my children's Squire Mini.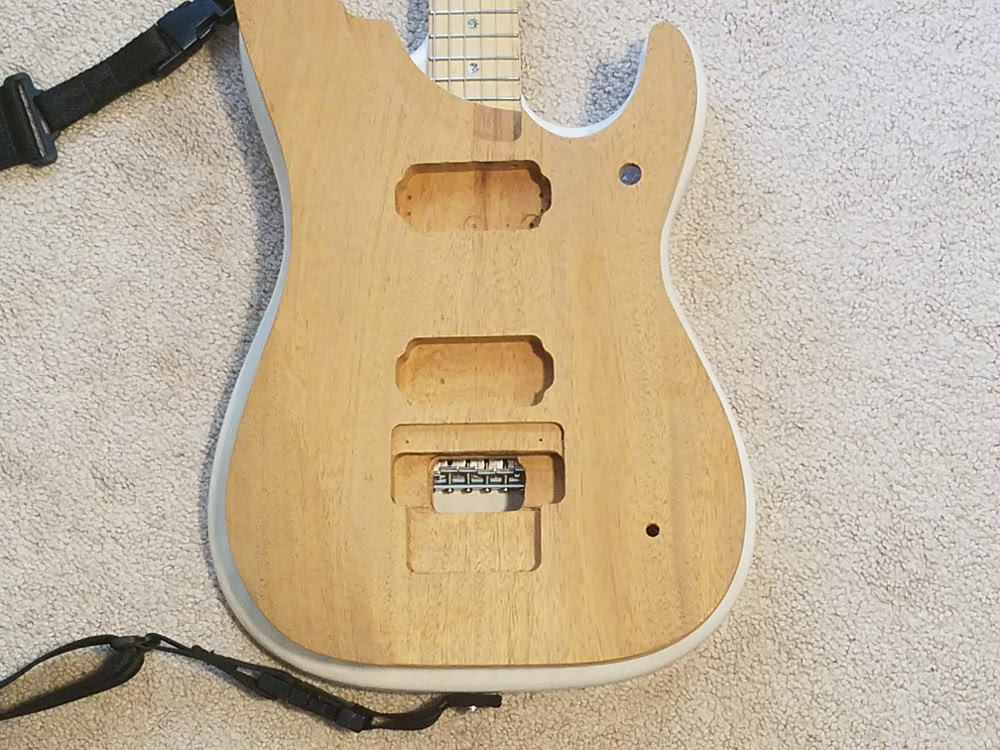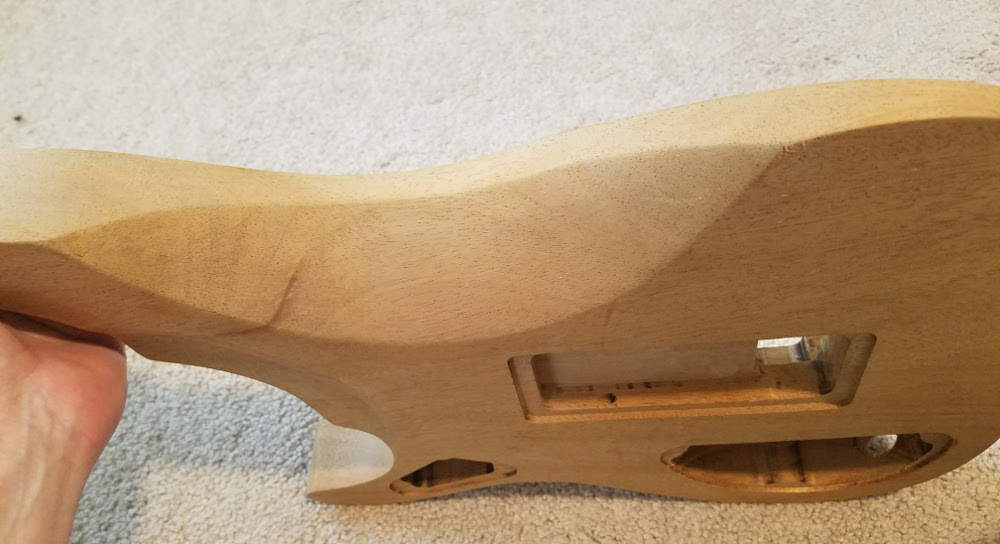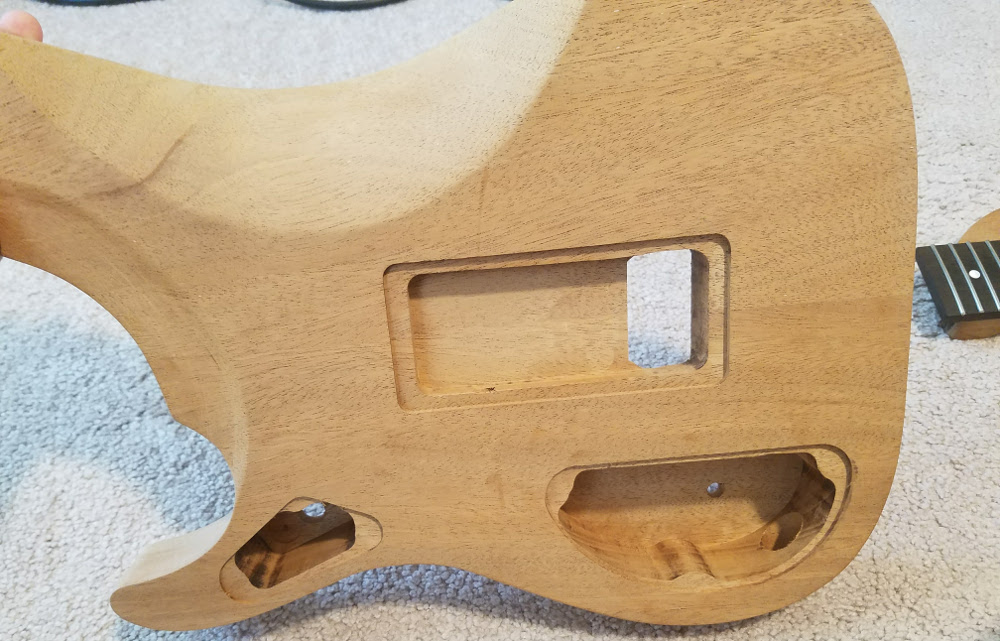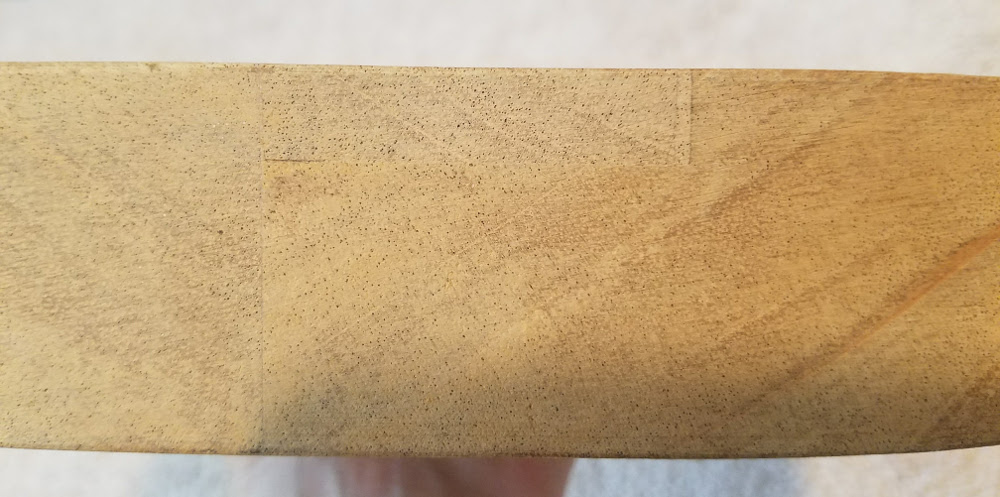 This build is going to look amazing with the final finish on it. The edges also lack much of a roundover. I'm debating whether I should change this and give it some curves.
The Neck
The neck is roasted maple (sweet!) w/ an ebony finger board. I haven't measured how large this neck is, but it feels AWESOME!. Not too thin, and not too thick. It's right in the middle. Roasted maple is cool because the roasting process removes moisture in the wood and is supposed to make it more stable. Because of this these necks don't require a finish, and I love the way raw wood feels.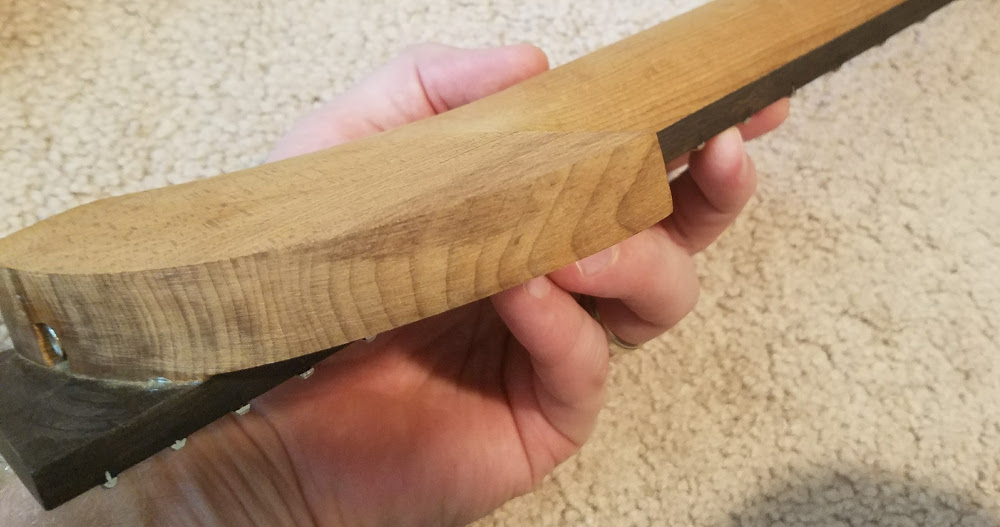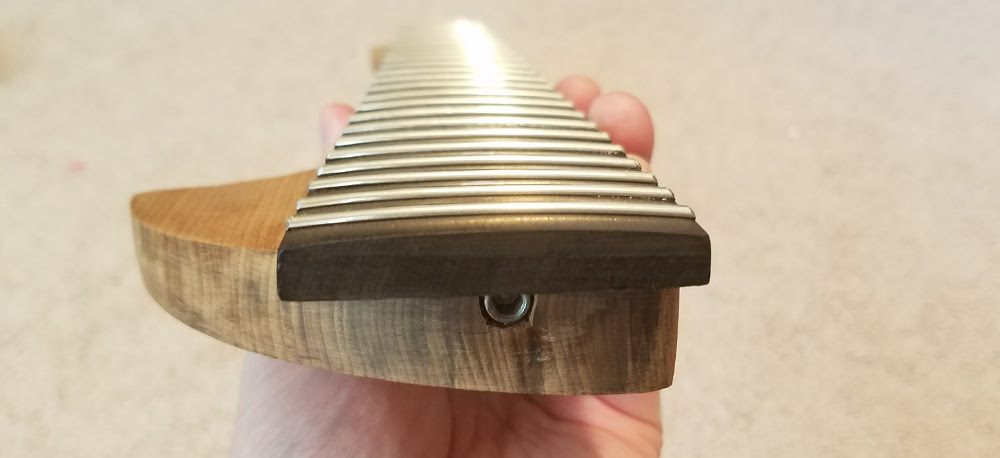 Headstock and nut width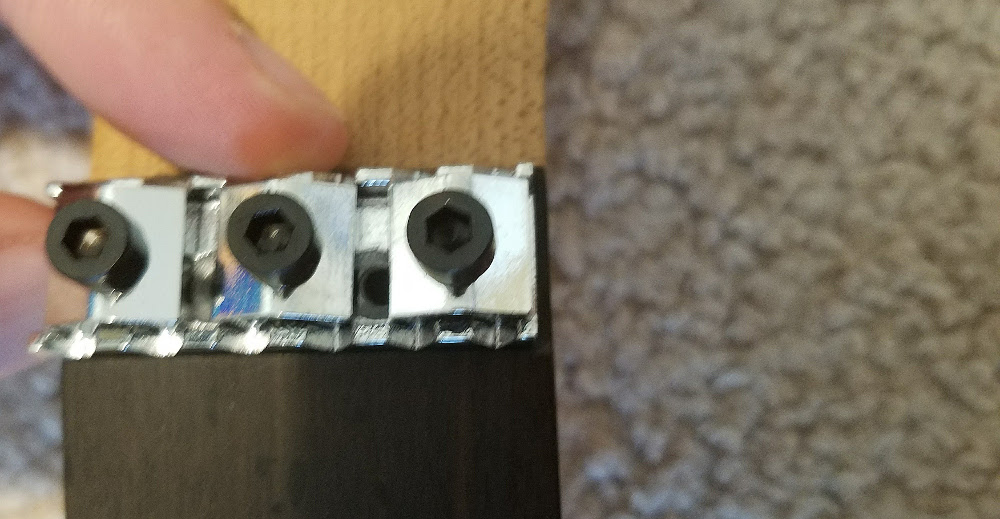 The Stephens Extended Cutaway
The Stephen's Extended Cutaway is one of the coolest characteristics of this guitar. The left thumb doesn't feel the joint at all and this aids with upper fret access. …plus it looks super cool from the front and back of the guitar!!
It's a bummer this company didn't do better in the 90s. I've read that the licensing deal they made with Washburn ultimately worked against them and was one of the causes of the company going under. All of the Stephen's models are considered collectors items today and are highly sought after instruments.
Below are a few more pictures of the joint. This one turned out nicely. There's a small gap at the top, but it's not big enough to be problematic. ….I think.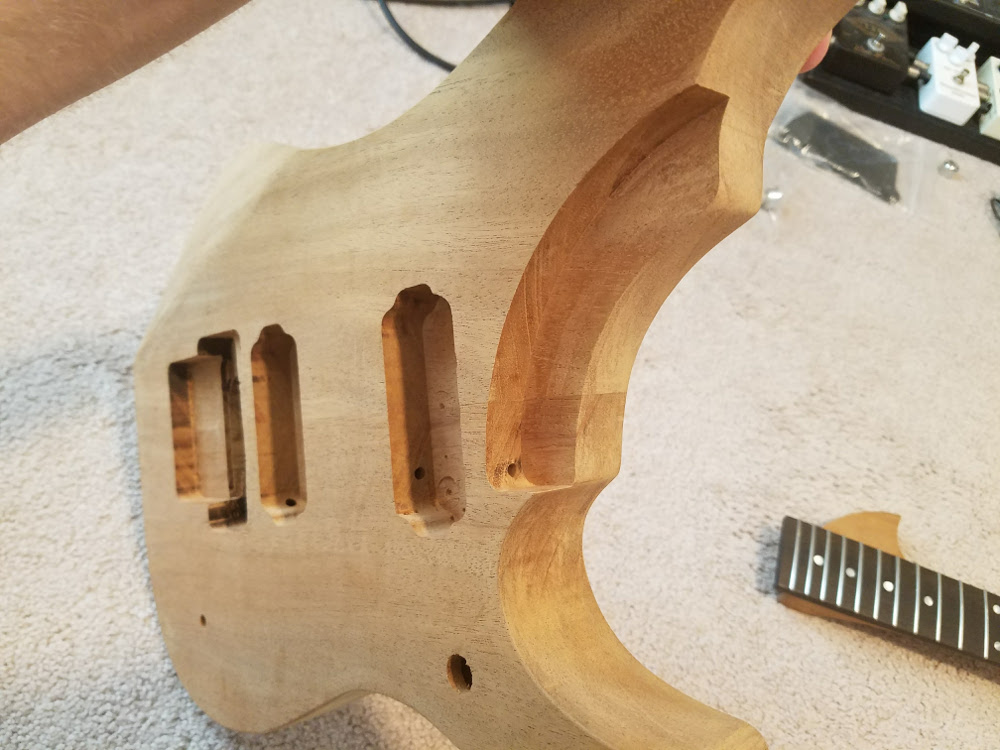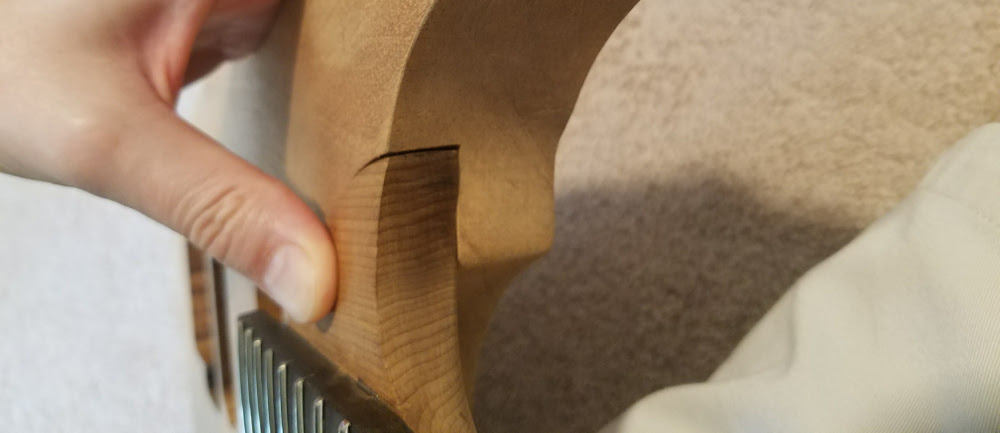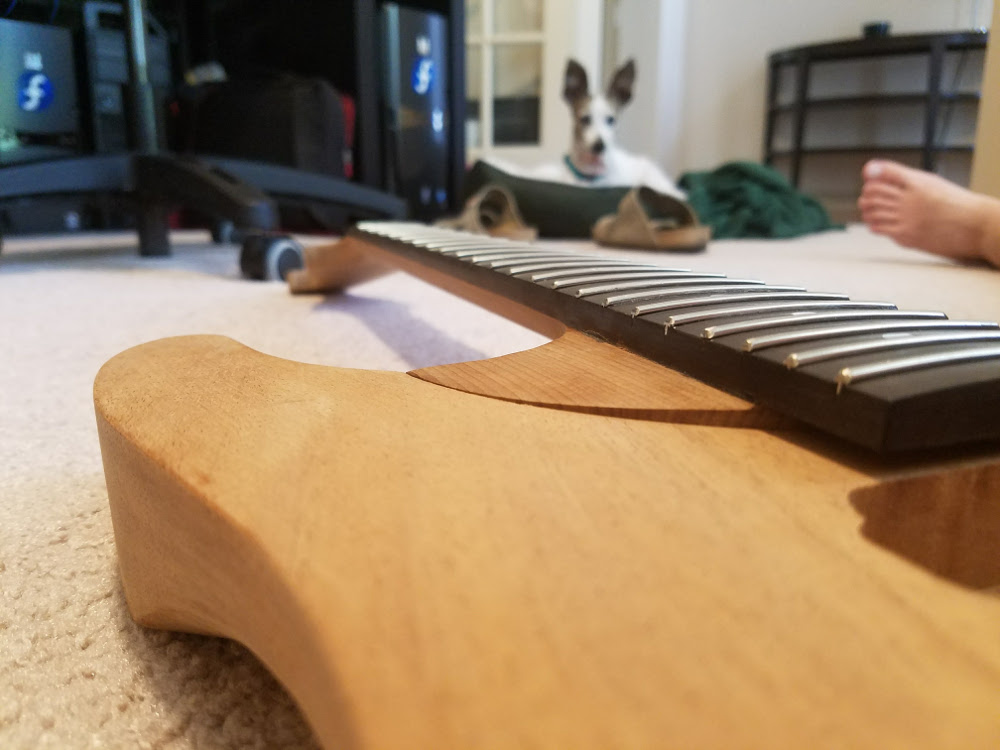 The next three pictures show the joint with the neck aligned properly with the center line. It's solid.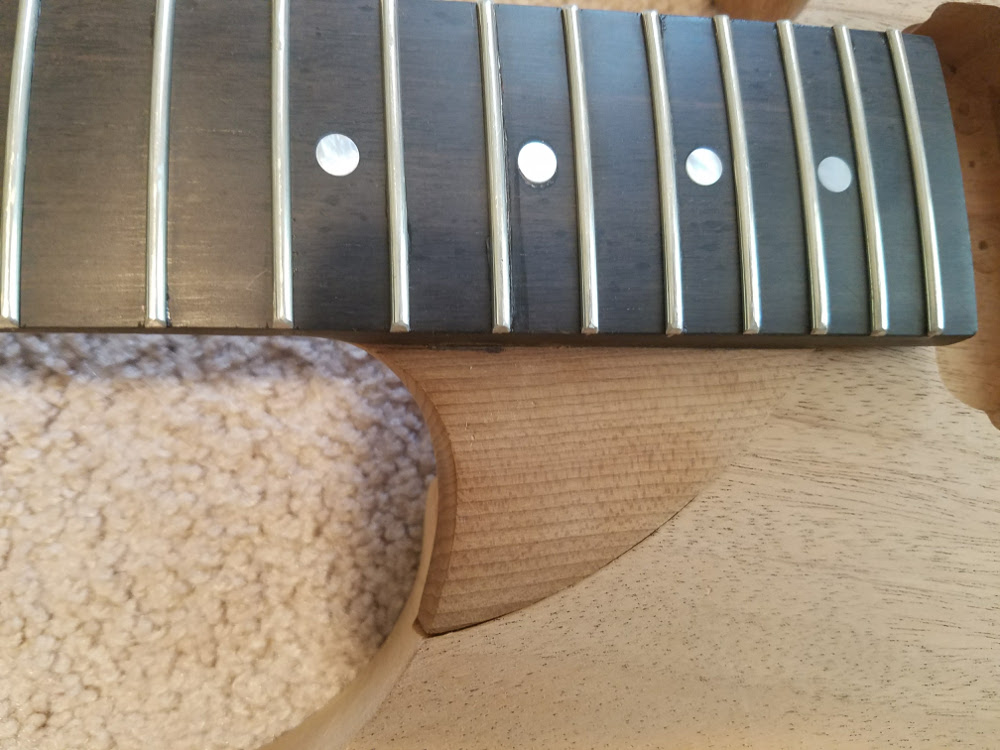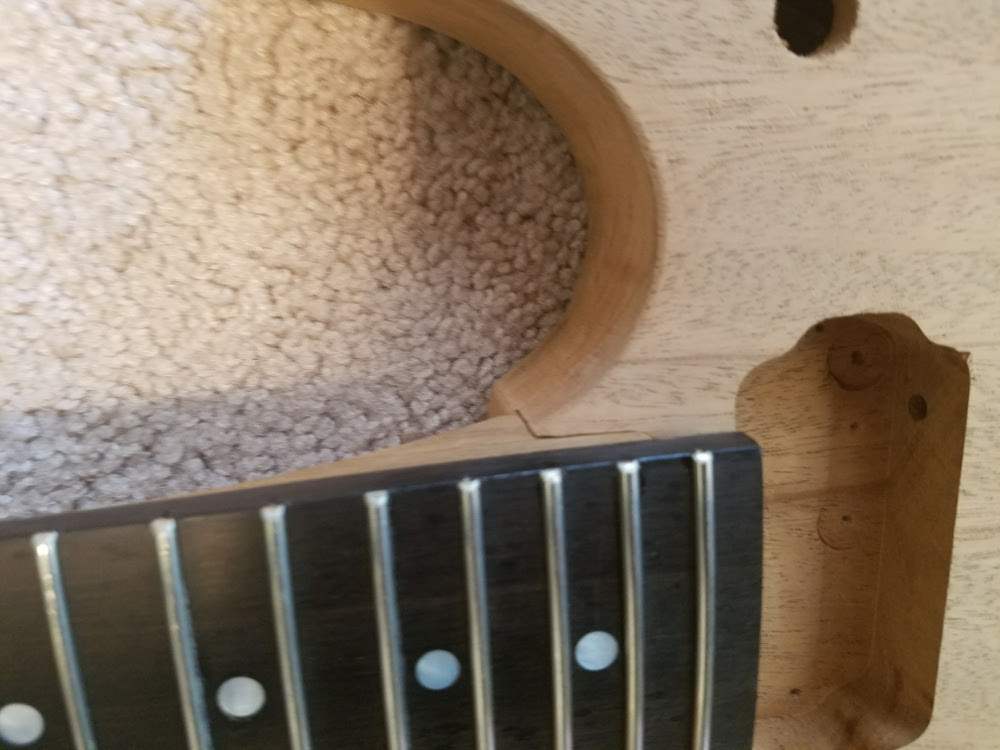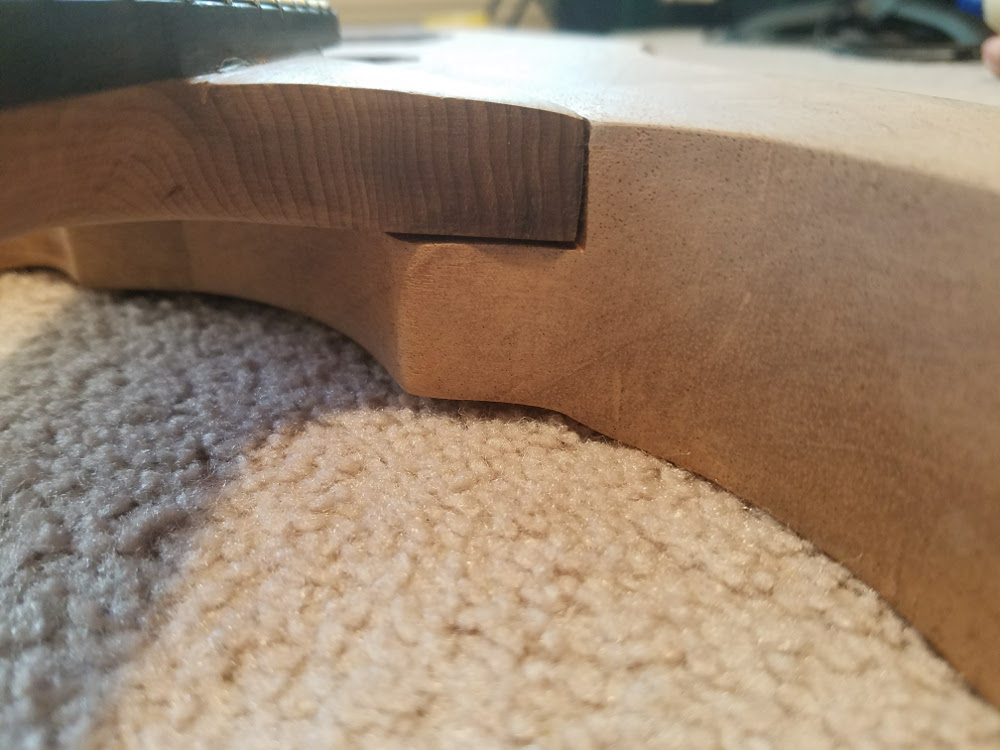 Pickup & Bridge Routes
The guitar is routed for twin humbuckers. N4s traditionally have pickup rings, but this build does not have the deeper cuts needed to use rings. It would be pretty simple to fix this with a drill if I decide to use rings.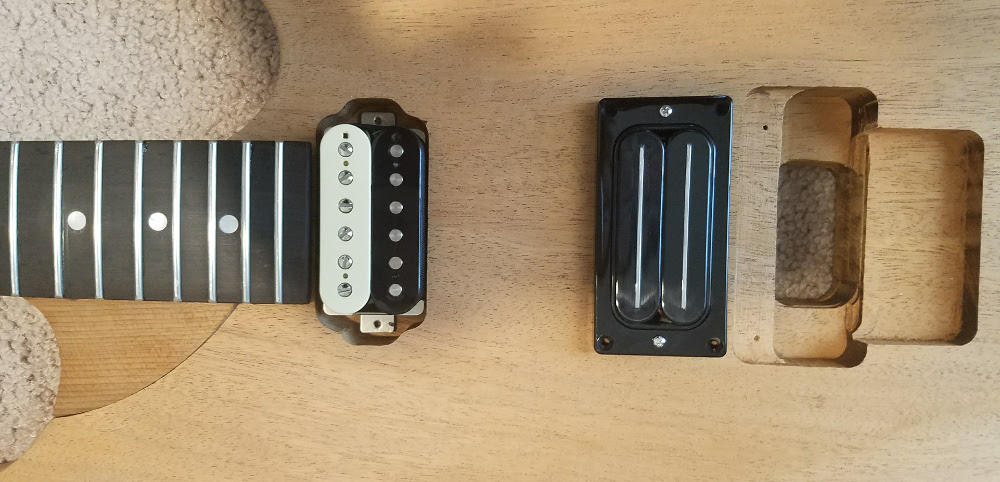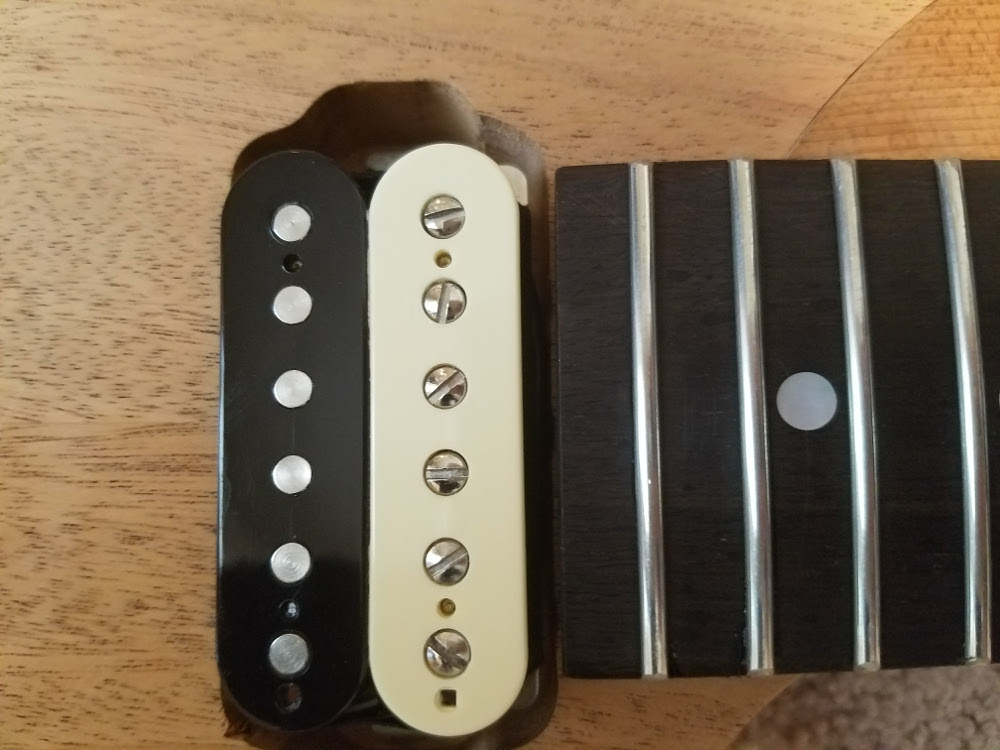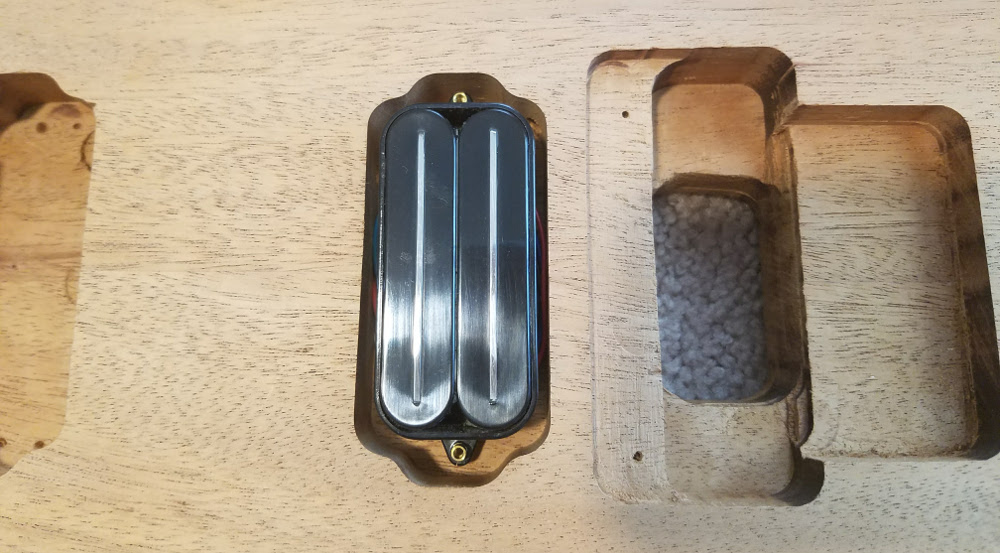 Scale & Truss Rod
This is where things get a little complicated, and make me nervous about this build.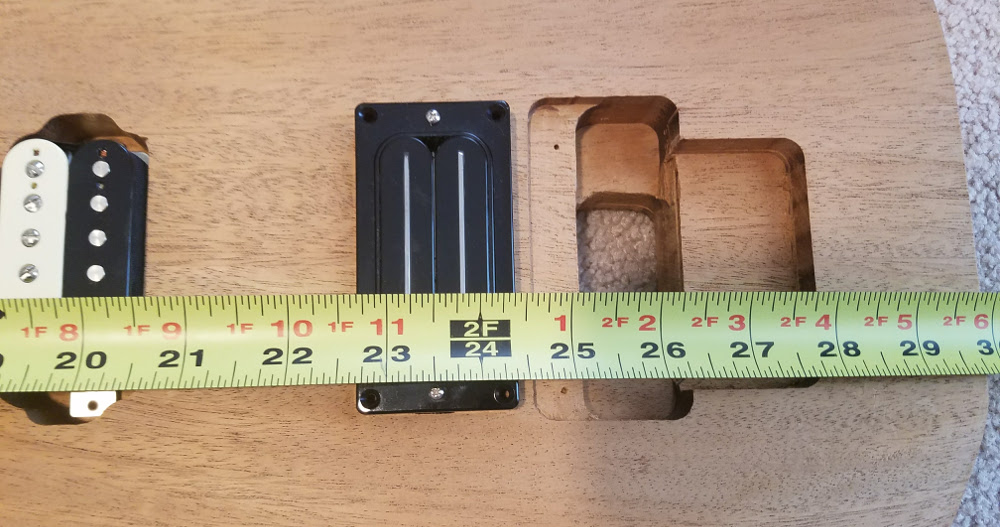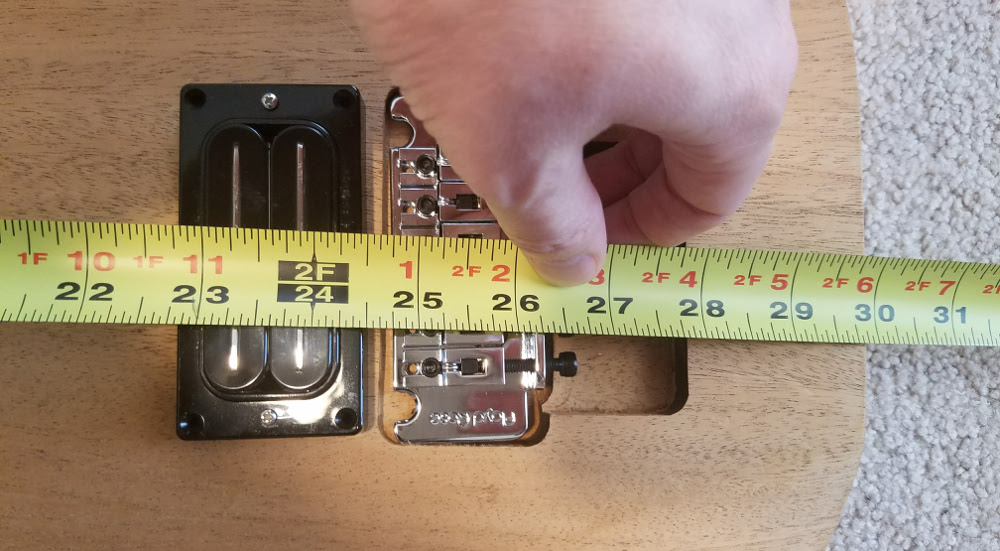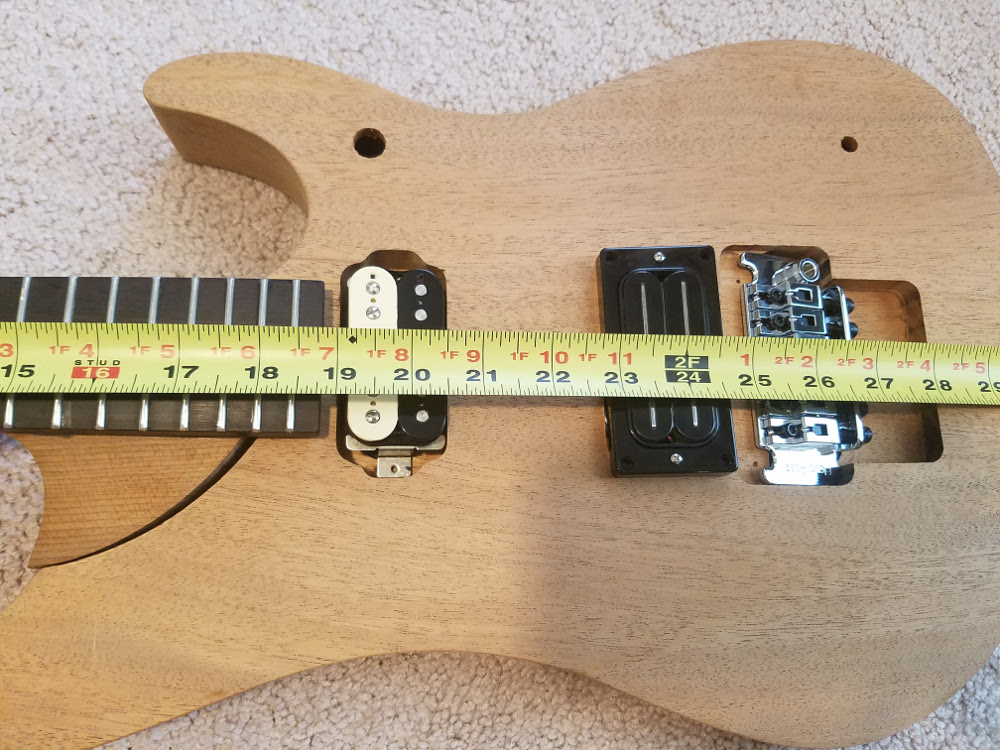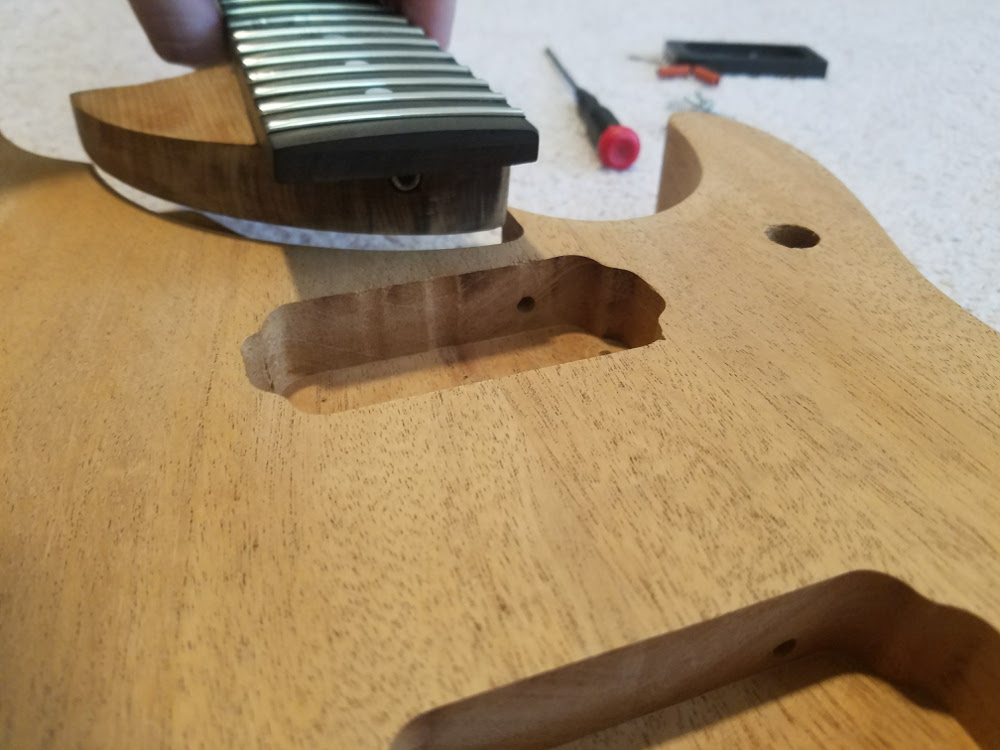 Hardware
Life is too short for cheap hardware, and I'm too old to tolerate stuff that sucks. These are all quality parts that will really make this project come to life.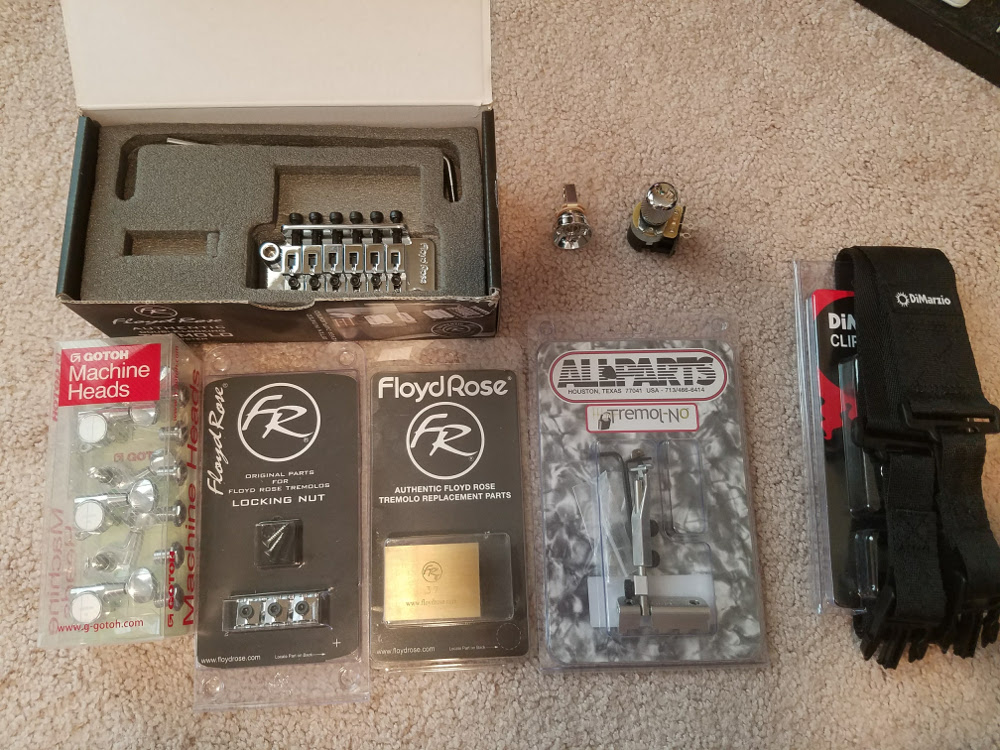 Final Thoughts
This is going to be quiet a challenge. I can't really do anything until I get someone with more experience to see if it will intonate properly as built. That will determine the next steps and help me budget. It would be frustrating to have to remove the neck every time the truss rod needs adjusting, but it's not the end of the world. However, a guitar that won't intonate is useless. Once this is settled then I'll need to work with a luthier who can do the following:
Attach the neck. I'm not comfortable drilling this one. The neck can be pulled in either direction and it must be set perfectly straight before drilling.
Drill the headstock for tuners. If this isn't done perfectly, the strings won't be straight in the nut and the tremolo will be useless. I'm too scared to do this myself.
Build a nut. I'll need to decide on locking or non-locking first, but it will probably be non-locking.
Install the bridge posts.
Once these things are done, I can complete the rest. It will be interesting to find someone to do the work and see how expensive this will be. I'm nervous. …..plus you can see why so many people just buy a guitar that's ready to play. :)